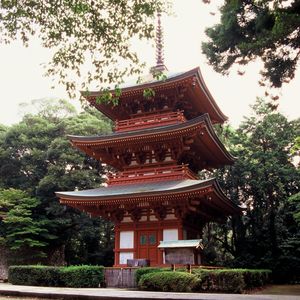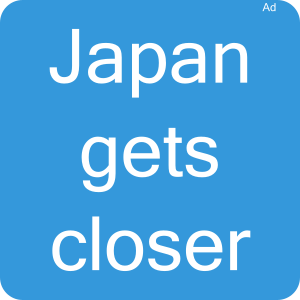 Fukuroi, City in Japan
General Information about Fukuroi
Fukuroi (Fukuroi) is a middle town within Shizuoka prefecture in the Chūbu region. Sister city of Fukuroi is Hillsboro in the USA.
You can easily reach the suburbs of Fukuroi by local rail services in 2 stations.
Travel tips for Fukuroi
Attractions
Top Fukuroi destinations for your sightseeing are the Sonei temple of Mt. Hatta (法多山尊永寺) throughout the year, the Akiba general main temple "Kasusai" (秋葉総本殿 可睡齋) throughout the year and the Yusan temple of Mt. Io (医王山油山寺) throughout the year.
The Eko-park of Mt. Ogasa comprehensive sports park (小笠山総合運動公園 エコパ), another great attraction where you can experience the Stadium and arena (スタジアムやアリーナ).
Fireworks
Do you want to see fireworks in Fukuroi? The Fukuroi Enshu fireworks (ふくろい遠州の花火) with 25.000 rockets is popular. You can best watch from the Waterpark of Haranoya-river.
Hot spring
If you want to take a hot bath in Fukuroi, the spa Enshu Yawaragi-no-Yu (遠州和の湯) brings you relaxation.
Gourmet
You want to eat well and enjoy a drink in Fukuroi? The Fukuroi station fluffy egg (袋井宿たまごふわふわ) is recommended by locals.
Souvenir
Do you already own a souvenir from Fukuroi? You could buy for example the Mt. Hatta mischief protection dumplings, available in the Dumpling teahouses at Mt. Hatta.
Flowers and Foliage
The plum flowers from 02/21 to 03/10 and is the most beautiful in the Eko park flower-village (エコパ花の郷). Discover the cherry blossom in Fukuroi from 03/21 to 04/10, best in Mt. Hatta (法多山). The maple trees changing colour in Fukuroi is the highlight in the romantic autumn. Discover in the Yusan temple (油山寺), how the leaves turn from golden yellow to shining red. Start is around the 11/21 and the foliage lasts until 12/10. To mention in Fukuroi is Lilies in flower, which you can see in the Kasui lily garden (可睡ゆりの園) from 06/01 to 06/30.