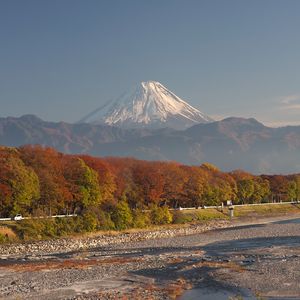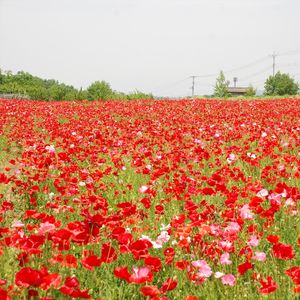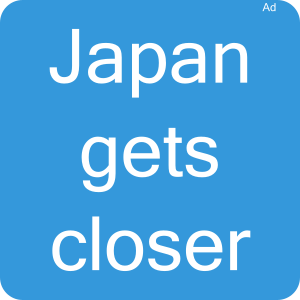 Kai, City in Japan
General Information about Kai
Kai (Kai) is a middle town within Yamanashi prefecture in the Chūbu region. Sister city of Kai is Keokuk in the Unites States of America.
You can easily reach the suburbs of Kai by local rail services in 2 stations.
Famous persons connected with Kai are Daini Yamagata (1725 - 1767) and Min Tanaka (born 1945).
Travel tips for Kai
Attractions
Top Kai destinations for your sightseeing are the Mitake Shosen gorge (御岳昇仙峡) throughout the year, the Shingen embankment (信玄堤) throughout the year and the Yamagata shrine (山縣神社) throughout the year.
The Mount Kayagatake (茅ヶ岳), another great attraction where you can experience Mountain climbing (登山). Another experience is the Omiyuki-san (おみゆきさん). Of interest here is the 1200-year historical mikoshi and river festival with porters wearing female clothing (1200年の歴史である女装担ぎ手による神輿、川除祭).
Culture and History
Cultural roots make Kai tourism particularly attractive. National heritage respectively national treasure are the Mitake Shosen gorge (御岳昇仙峡) and the Medicine buddha hall with small buddhist miniature shrine with wing doors in Kosho temple (光照寺薬師堂附厨子).
The oldest building in the city was constructed in the year 1510 and is named Medicine buddha hall of Kosho temple (光照寺薬師堂).
Hot spring
If you want to take a hot bath in Kai, the spa Kai citizen hot spring "Hyakuraku spring" (甲斐市民温泉百楽泉) brings you relaxation and is also good for Motor paralysis. The address: Utsuya 1715-1 (宇津谷1715-1). Another hot spring here is Kami-no-Yu (神の湯温泉), which helps amongst other things in Frozen shoulder. Go to Ryuji 17 (竜地17) for this.
Gourmet
You want to eat well and enjoy a drink in Kai? The Anno sweet potato (安納芋スイートポテト) is recommended by locals. The Shojudo Confectionary (御菓子司 松寿堂) in Nishi-yahata 4353-3 (西八幡4353-3) is popular. Another recommendation for gourmets: Hoto (Miso udon with vegetables) (ほうとう). The Koshu Hoto Kosaku (甲州ほうとう小作) offers this. Where? In the Tamagawa 234 (玉川234).
Souvenir
Do you already own a souvenir from Kai? You could buy for example the Yahata potato, available in the Farm stand.
Flowers and Foliage
The plum flowers from 02/01 to 03/10 and is the most beautiful in the Ushiku plum village (牛句地区梅の里). Discover the cherry blossom in Kai from 03/11 to 04/10, best in the Ryuo Shingen embankment (竜王地区信玄堤). The maple trees changing colour in Kai is the highlight in the romantic autumn. Discover in Shosen gorge (昇仙峡), how the leaves turn from golden yellow to shining red. Start is around the 10/21 and the foliage lasts until 11/30. To mention in Kai is the Poppy in flower, which you can see in the Iwamori Poppy-field (岩森地区ポピー畑) from 05/01 to 05/31.