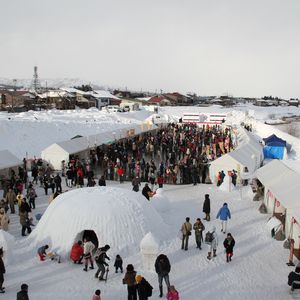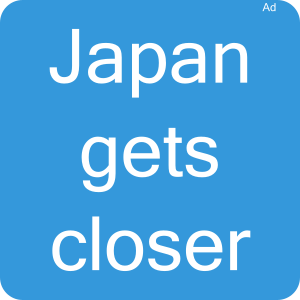 Minami-Uonuma, City in Japan
General Information about Minami-Uonuma
Minami-Uonuma (Minami-Uonuma) is a middle town within Niigata prefecture in the Chūbu region. Sister cities of Minami-Uonuma are Lillehammer in Norway, Sölden in Austria and Ashburton in New Zealand.
The city is quickly accessible by the Shinkansen. You can easily reach the suburbs of Minami-Uonuma by local rail services in 9 stations.
Famous persons connected with Minami-Uonuma are Kagekatsu Uesugi (1556 - 1623), Bokushi Suzuki (1770 - 1842) and Mitsugi Okamura (1836 - 1922).
Travel tips for Minami-Uonuma
Attractions
Top Minami-Uonuma destinations for your sightseeing are the Mikuni-route Shiosawa-juku Bokushi-dori (三国街道塩沢宿牧之通り) throughout the year, the Uenuma-no-sato (魚沼の里) throughout the year and the Road station Minami-Uenuma (道の駅南魚沼) throughout the year.
The Sakado-castle, nowadays in ruins, was built in the year 1514.
Culture and History
Cultural roots make Minami-Uonuma tourism particularly attractive. Echigo upper fabric (越後上布) is listed as world heritage.
The oldest building in the city was constructed in the year 1707 and is named Unto-an main hall (雲洞庵本堂).
Fireworks
Do you want to see fireworks in Minami-Uonuma? The Snow-festival (雪まつり) with 40 rockets is popular. You can best watch from Muika-machi big bridge.
Hot spring
If you want to take a hot bath in Minami-Uonuma, the spa Minami-Uonuma hot spring village (南魚沼温泉郷) brings you relaxation and is also good for Joint pain.
Gourmet
You want to eat well and enjoy a drink in Minami-Uonuma? The Kirizai-bowl (きりざい丼) is recommended by locals. Another recommendation for gourmets: The Maji-bowl (本気丼).
Souvenir
Do you already own a souvenir from Minami-Uonuma? You could buy for example Koshihikari-rice from Minami-Uonuma, available in the Way station Minami-Uonuma.
Flowers and Foliage
Discover the cherry blossom in Minami-Uonuma from 04/01 to 05/31, best in the Zenbuchi-park (銭淵公園). The maple trees changing colour in Minami-Uonuma is the highlight in the romantic autumn. Discover in the Mt. Hakkai ropeway (八海山ロープウェー), how the leaves turn from golden yellow to shining red. Start is around the 10/01 and the foliage lasts until 11/01. To mention in Minami-Uonuma is the Japanese dogtooth violet in flower, which you can see in Mt. Sakado (坂戸山) from 04/01 to 05/31.
Economy and Industry in Minami-Uonuma
Successful Companies
A functioning local economy can set many impulses for the region. Particularly encouraging is the fact that Shinwa concrete Co., Ltd. belongs to the top companies in Minami-Uonuma. Shinwa concrete Co., Ltd. is in the field of Precast concrete products production.