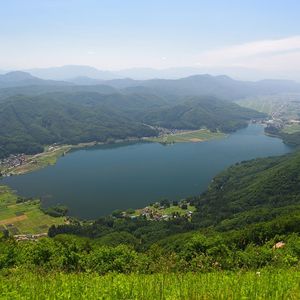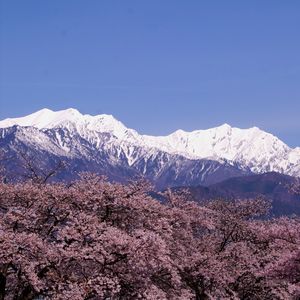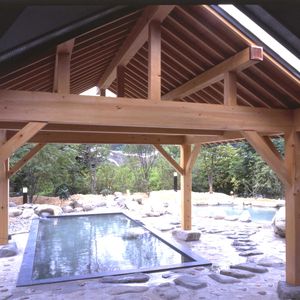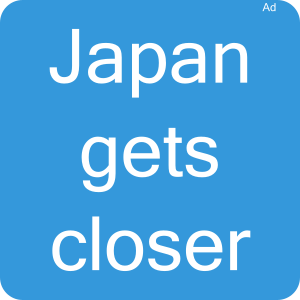 Omachi, City in Japan
General Information about Omachi
Omachi (Omachi) is a middle town within Nagano prefecture in the Chūbu region. Sister cities of Omachi are Mendocino County in the USA and Innsbruck in Austria.
You can easily reach the suburbs of Omachi by local rail services in 10 stations.
Famous persons connected with Omachi are Takefumi Kurashina (born 1972) and Akiko Nishina (born 1953).
Travel tips for Omachi
Attractions
Top Omachi destinations for your sightseeing are the Kurobe dam (黒部ダム) from 04/16 to 11/30, the three Nishina lakes (仁科三湖) throughout the year and the State operated Alps Azumino park (国営アルプスあづみの公園) throughout the year.
The Mori castle is nowadays a ruin.
The Takase gorge (高瀬渓谷), another great attraction where you can experience the prefecture's leading foliage attractions area (県内有数の紅葉の名所地). Go to Taira takase-iri shuhen (平高瀬入周辺) for this. Another experience is the Northern alps mountain climbing (北アルプス登山) in Shinai kakusho no tozan-guchi (市内各所の登山口). Of interest here is the Mountain climbing (登山).
Culture and History
Cultural roots make Omachi tourism particularly attractive. National heritage respectively national treasure is the Nishina Shinmeigu (仁科神明宮).
The oldest building in the city is named Joren temple Kannon hall (盛蓮寺観音堂).
Fireworks
Do you want to see fireworks in Omachi? The Kizaki lake fireworks (木崎湖花火大会) with 2.000 rockets is popular. You can best watch from the Kizaki lakefront. Another fireworks is the Kamado shrine oblation fireworks (竈神社 奉納花火) with 1.500 rockets. Have a good view from the Westpark.
Hot spring
If you want to take a hot bath in Omachi, the spa Kuzu (葛温泉) brings you relaxation and is also good for Neuralgia. The address: Taira takaseiri (平高瀬入). Another hot spring here is Omachi onsen-village (大町温泉郷), which helps amongst other things in Neuralgia. Go to Taira omachi onsen-kyo (平大町温泉郷) for this.
Gourmet
You want to eat well and enjoy a drink in Omachi? The Kurobe dam curry (黒部ダムカレー) is recommended by locals.Buta no sanpo (豚のさんぽ) in Omachi 3168-8 (大町3168-8) is popular. Another recommendation for gourmets: The Kurobe dam curry (黒部ダムカレー). The Komatsu udon store (こまつうどん店) offers this. Where? In the Omachi 3306-14 (大町3306-14).
Souvenir
Do you already own a souvenir from Omachi? You could buy for example the Village of grouse, available in the Alps romantic hall.
Flowers and Foliage
Discover the cherry blossom in Omachi from 04/11 to 05/10, best in the Omachi cemetery (大町霊園). The maple trees changing colour in Omachi is the highlight in the romantic autumn. Discover in the Reisho temple (霊松寺), how the leaves turn from golden yellow to shining red. Start is around the 10/11 and the foliage lasts until 11/20.