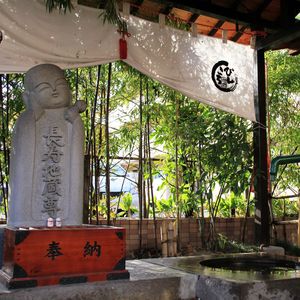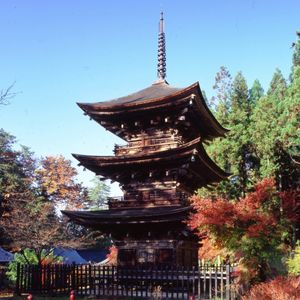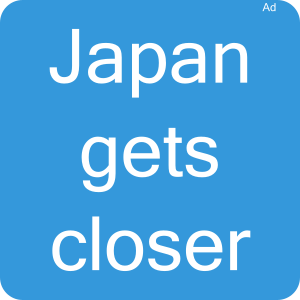 Saku, City in Japan
General Information about Saku
Saku (Saku) is a city within Nagano prefecture in the Chūbu region. Sister cities of Saku are Avallon in France, Saku in Estonia and Ulan Baatar city, Sükhbaatar district in Mongolia.
The city is quickly accessible by the Shinkansen. You can easily reach the suburbs of Saku by local rail services in 10 stations. Approx. 897.170 travelers are here annually on the rails.
Famous persons connected with Saku are Waichi Sakurai (1902 - 1985), Tenrai Hidai (1872 - 1939) and Gozo Kawamura (1884 - 1950).
Travel tips for Saku
Attractions
Top Saku destinations for your sightseeing are the Tatsuoka castle five star fort (龍岡城五稜郭) throughout the year, the Former Nakagomi School (旧中込学校) throughout the year and the Pinkoro Jizo (ぴんころ地蔵) throughout the year.
The Tatsuoka castle is nowadays a ruin.
The Starlit sky (星空), another great attraction where you can experience the Largest parabolic antenna of Japan (日本一大きいパラボラアンテナ).
Fireworks
Do you want to see fireworks in Saku? The Saku Chikuma-river big fireworks (佐久千曲川大花火大会) with 3.000 rockets is popular. You can best watch from the Area between Saku main bridge and Nozawa bridge. Another fireworks is the Asari dondon festival summer evening fireworks (浅科どんどん祭り納涼花火大会) with 2.000 rockets. Have a good view from the Asari general ground.
Hot spring
If you want to take a hot bath in Saku, the spa Shunjitsu (春日温泉) brings you relaxation and is also good for Beautiful skin effect. The address: Shunjitsu (春日). Another hot spring here is Shoya (初谷温泉), which helps amongst other things in Gastroenteropathy. Go to Uchiyama (内山) for this.
Gourmet
You want to eat well and enjoy a drink in Saku? The Saku carp dish (佐久鯉料理) is recommended by locals.Hanazuki (花月) in Nozawa (野沢) is popular. Another recommendation for gourmets: The Anyo temple ramen (安養寺ら~めん). The Men ya Tenho (麺や天鳳) offers this. Where? In the Nakagomi (中込).
Souvenir
Do you already own a souvenir from Saku? You could buy for example the Anyo temple miso, available in the Waizumikura shop.
Flowers and Foliage
Discover the cherry blossom in Saku from 04/11 to 05/10, best in the Nagano ranch (長野牧場). The maple trees changing colour in Saku is the highlight in the romantic autumn. Discover in the Shinkai Sansha Shrine (新海三社神社), how the leaves turn from golden yellow to shining red. Start is around the 10/21 and the foliage lasts until 10/31. To mention in Saku is the Wisteria in flower, which you can see in the Former Nakagomi School (旧中込学校) from 05/21 to 05/31.