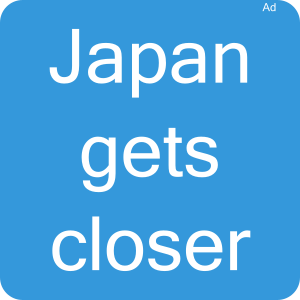 Sanjo, City in Japan
General Information about Sanjo
Sanjo (Sanjo) is a city within Niigata prefecture in the Chūbu region. Sister cities of Sanjo are Ezhou in China and Vaughan in Canada.
The city is quickly accessible by the Shinkansen. You can easily reach the suburbs of Sanjo by local rail services in 7 stations.
Famous persons connected with Sanjo are Tetsuji Morohashi (1883 - 1982), Shohei Baba (1938 - 1999) and Gotoku Sakai (born 1991).
Travel tips for Sanjo
Attractions
Top Sanjo destinations for your sightseeing are Tsubamesanjo (燕三条), Shitada-kyo (しただ郷) throughout the year and the Sanjo blacksmith dojo (三条鍛冶道場) throughout the year.
Culture and History
The oldest building in the city was constructed in the year 1690 and is named Branch temple of Buddhist movement "Shinshu Otani-ha" (真宗大谷派三条別院).
Fireworks
Do you want to see fireworks in Sanjo? The Sanjo summer festival (三条夏まつり) with 4.000 rockets is popular. You can best watch from the Roku-no-cho green area at the river. Another fireworks is the Sakae hometown summer festival (栄ふるさと夏まつり) with 500 rockets. Have a good view from the Niibori 1311.
Hot spring
If you want to take a hot bath in Sanjo, the spa Rankeiso of Echigo-Nagano hot spring (越後長野温泉 嵐渓荘) brings you relaxation and is also good for Burns. The address: Nagano 1450 (長野1450). Another hot spring here is Yagigahana (八木ヶ鼻温泉), which helps amongst other things in Bruises. Go to Minami imogawa 16-1 (南五百川16-1) for this.
Gourmet
You want to eat well and enjoy a drink in Sanjo? The Sanjo curry ramen (三条カレーラーメン) is recommended by locals. Another recommendation for gourmets: The Ring croutons (車麩).
Souvenir
Do you already own a souvenir from Sanjo? You could buy for example the Blacksmithing products, available in the Tsubamesanjo local industry promotion center.
Flowers and Foliage
Discover the cherry blossom in Sanjo from 04/01 to 04/30, best in the Ohsaki park (大崎山公園). To mention in Sanjo is the Iris in flower, which you can see in the Shirasaki forest park (しらさぎ森林公園) from 06/01 to 06/30.