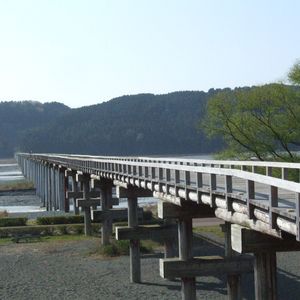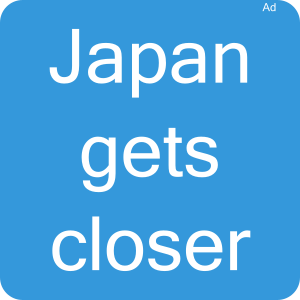 Shimada, City in Japan
General Information about Shimada
Shimada (Shimada) is a middle town within Shizuoka prefecture in the Chūbu region. Sister cities of Shimada are Richmond in the United States of America, Brienz in the Swiss confederation and Himi in Japan.
You can travel directly to Shimada via an airport. You can easily reach the suburbs of Shimada by local rail services in 14 stations.
Famous persons connected with Shimada are Masanori Kawai (born 1943), Tetsuya Bessho (born 1965) and Kunihiro Watanabe (born 1972).
Travel tips for Shimada
Attractions
Top Shimada destinations for your sightseeing are the Oi river railway (大井川鐵道) throughout the year, the Horai bridge (蓬莱橋) throughout the year and the Shimada rose hill park (島田市ばらの丘公園) throughout the year.
The Suwahara castle ruins, nowadays in ruins, was built in the year 1573.
The Shimada taisai (Obi festival) (島田大祭(帯まつり)), another great attraction. Another experience is the Oi river railway (大井川鐵道). Of interest here is the Operation of the locomotives Tomas and James (きかんしゃトーマス号・ジェームス号運行).
Fireworks
Do you want to see fireworks in Shimada? The Oi river big fireworks (大井川大花火大会) with 8.000 rockets is popular. You can best watch from the Oi riverbed.
Hot spring
If you want to take a hot bath in Shimada, the spa Kawane Onsen "Fureai no Izumi" (川根温泉ふれあいの泉) brings you relaxation and is also good for Neuralgia. The address: Kawane-cho Sasamado 220 (川根町笹間渡220). Another hot spring here is Tashiro-no-go Onsen "Itawar no Yu" (田代の郷温泉伊太和里の湯), which helps amongst other things in Muscle pain. Go to Ita 1-22 (伊太1-22) for this.
Souvenir
Do you already own a souvenir from Shimada? You could buy for example Kuroyakko (sweets), available in Shimizuya.
Flowers and Foliage
The plum flowers from 02/11 to 02/20 and is the most beautiful in the Ieyama plum garden (家山梅園). Discover the cherry blossom in Shimada from 03/21 to 04/10, best in the Ieyama cherry tunnel (家山桜トンネル). The maple trees changing colour in Shimada is the highlight in the romantic autumn. Discover in the Dodan field (どうだん原), how the leaves turn from golden yellow to shining red. Start is around the 11/11 and the foliage lasts until 11/20. To mention in Shimada is the Dodan azalea in flower, which you can see in the Dodan field (どうだん原) from 04/11 to 04/20.