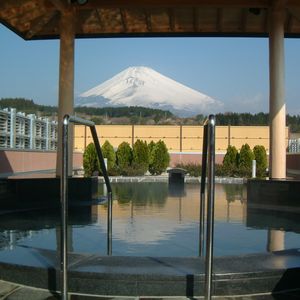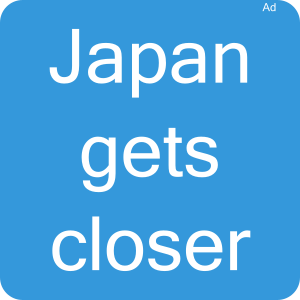 Susono, City in Japan
General Information about Susono
Susono (Susono) is a middle town within Shizuoka prefecture in the Chūbu region. Sister city of Susono is Frankston in Australia.
Trains do not go here. You need another means of transportation to get to Susono.
A famous person from Susono is Ken Takakuwa (born 1985).
Travel tips for Susono
Attractions
Top Susono destinations for your sightseeing are the Amusement park Grinpa (遊園地ぐりんぱ) throughout the year, the Fuji Safaripark (富士サファリパーク) throughout the year and the Mizugazuka park (水ケ塚公園) throughout the year.
Culture and History
Cultural roots make Susono tourism particularly attractive. The Suyamasengen Shrine (須山浅間神社) is listed as world heritage.
The oldest building in the city was constructed in the year 1823 and is named Suyamasengen Shrine (須山浅間神社).
Fireworks
Do you want to see fireworks in Susono? The Mt. Fuji Susono Summer festival (富士山裾野夏まつり大会) with 9.000 rockets is popular. You can best watch from the Sports park.
Hot spring
If you want to take a hot bath in Susono, the spa Healthy park Susono (ヘルシーパーク裾野) brings you relaxation and is also good for Neuralgia. The address: Suyama 3408 (須山3408).
Gourmet
You want to eat well and enjoy a drink in Susono? The Susono Sui-Gyoza Wazen (Boiled dumplings by Susono style in Japanese arrangement) (裾野水ぎょーざ和膳) is recommended by locals.Miyoshi (みよし) in Mishuku 136-1 (御宿136-1) is popular. Another recommendation for gourmets: The Karaage Teishoku (Fried chicken set meal) (からあげ定食). Yoshidaya (よしだや) offer this. Where? In Sano 806-11 (佐野806-11).
Souvenir
Do you already own a souvenir from Susono? You could buy for example the Smoked Cheese from Mitsumaru-sachi, available in the Mitsumaru Smokery.
Flowers and Foliage
Discover the cherry blossom in Susono from 03/21 to 04/20, best in the Panorama road (パノラマロード). The maple trees changing colour in Susono is the highlight in the romantic autumn. Discover in the Mt. Fuji natural recreation forest (富士山自然休養林), how the leaves turn from golden yellow to shining red. Start is around the 10/21 and the foliage lasts until 11/10.