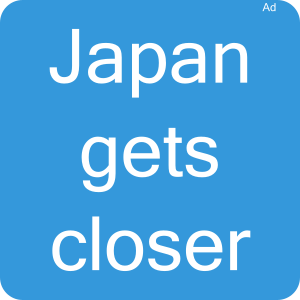 Yamanashi, City in Japan
General Information about Yamanashi
Yamanashi (Yamanashi) is a middle town within Yamanashi prefecture in the Chūbu region. Sister city of Yamanashi is Sioux City in the United States of America.
You can easily reach the suburbs of Yamanashi by local rail services in 2 stations.
Famous persons connected with Yamanashi are Kaichiro Nezu (1860 - 1940), Mariko Hayashi (born 1954) and Toru Suzuki (born 1980).
Travel tips for Yamanashi
Attractions
Top Yamanashi destinations for your sightseeing are the Nishizawa canyon (西沢渓谷) from 04/29 to 11/30, the Fruits park (フルーツ公園) throughout the year and Hottarakashi Onsen (ほったらかし温泉) throughout the year.
Culture and History
Cultural roots make Yamanashi tourism particularly attractive. National heritage respectively national treasure is the Buddha hall of Seihaku temple (清白寺仏殿).
The oldest building in the city was constructed in the year 1415 and is named Buddha hall of Seihaku temple (清白寺仏殿).
Fireworks
Do you want to see fireworks in Yamanashi? The Fuefuki river provincial summer night fireworks (笛吹川県下納涼花火大会) with 3.000 rockets is popular. You can best watch from the Downstream of the Manriki big bridge over Fuefuki river.
Hot spring
If you want to take a hot bath in Yamanashi, the spa Iwashita Onsen Ryokan (岩下温泉旅館) brings you relaxation and is also good for Gastrointestinal disease. The address: Kami-Iwashita 1053 (上岩下1053). Another hot spring here is Kawaura Onsen (Yamagata palace) (川浦温泉(山県館)), which helps amongst other things in Chronic rheumatoid arthritis. Go to Mitomi Kawaura 1140 (三富川浦1140) for this.
Gourmet
You want to eat well and enjoy a drink in Yamanashi? The Kusa-Mochi (rice cake with leaves of Japanese mugwort or Jersey cudweed) (草餅) is recommended by locals.Hayakawa Seika (早川製菓) in Manriki 978 (万力978) is popular. Another recommendation for gourmets: The Hoto (Udon noodles with miso broth) (ほうとう). The Hoto-storage Hosei (ほうとう蔵歩成) offers this. Where? In the Manriki 1091 (万力1091).
Souvenir
Do you already own a souvenir from Yamanashi? You could buy for example Fruits, available in the Direct sales place.
Flowers and Foliage
The plum flowers from 03/01 to 03/31 and is the most beautiful in the Seihaku temple (清白寺). Discover the cherry blossom in Yamanashi from 04/08 to 04/12, best in Okkazuma (乙ケ妻). The maple trees changing colour in Yamanashi is the highlight in the romantic autumn. Discover in the Nishizawa canyon (西沢渓谷), how the leaves turn from golden yellow to shining red. Start is around the 09/01 and the foliage lasts until 11/10. To mention in Yamanashi is the Peach in flower, which you can see in the South side of the station (駅南側) from 04/01 to 04/10.