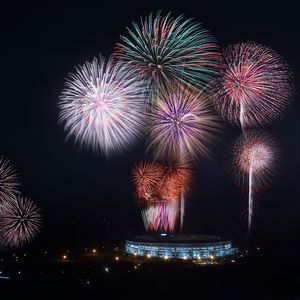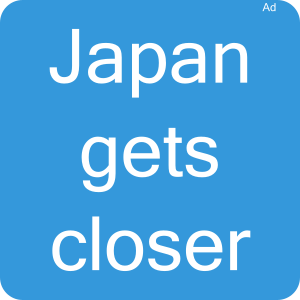 Chiba, City in Japan
General Information about Chiba
Chiba (Chiba) is a city and prefecture capital within Chiba prefecture in the Kantō region. Sister cities of Chiba are Asuncion in the Republic of Paraguay, North Vancouver in Canada and Houston in the USA.
There is a fishing and commercial port in the city. You can easily reach the suburbs of Chiba by local rail services in 48 stations.
Travel tips for Chiba
Attractions
Top Chiba destinations for your sightseeing are the Monorail (モノレール) throughout the year, the Strawberry fields (いちご畑) from 01/01 to 05/31 and the Diamond Fuji (ダイヤモンド富士) from 10/01 to 10/31.
The Inohana castle stands imposingly in the city, was built in the year 1967.
The Makuhari Messe (幕張メッセ), another great attraction where you can experience the Competition venue for the 2020 Tokyo Olympic and Paralympic (2020年東京オリンピック・パラリンピックの競技会場). Go to Mihama-ku Nakase 2-1 (美浜区中瀬2−1) for this. Another experience is the Factory night view cruise (工場夜景クルーズ). Of interest here Pictures (写真).
Culture and History
The oldest building in the city was constructed in the year 0709 and is named Senyo temple (千葉寺).
Fireworks
Do you want to see fireworks in Chiba? The Makuhari beach fireworks fiesta (幕張ビーチ花火フェスタ) with 20.000 rockets is popular. You can best watch from the Makuhari beach park.
Hot spring
If you want to take a hot bath in Chiba, the spa Shimoshizu Onsen (Midori-no-Yu) (下志津温泉(みどりの湯)) brings you relaxation and is also good for Sensitivity to cold. The address: Wakaba-ku Wakamatsu-cho 545-20 (若葉区若松町545-20).
Gourmet
You want to eat well and enjoy a drink in Chiba? The Chiba Raamen (千葉らぁ麺) is recommended by locals.Chiba Raamen (千葉らぁ麺) in Chuo-ku Kawasaki-cho 52-7 (中央区川崎町52-7) is popular. Another recommendation for gourmets: The Thick roll festival sushi (太巻き祭り寿司). Chizue (千寿惠) offer this. Where? In Chuo-ku Sakae-cho 16-2 (中央区栄町16-2).
Souvenir
Do you already own a souvenir from Chiba? You could buy for example Peanuts.
Flowers and Foliage
Discover the cherry blossom in Chiba from 04/01 to 04/30, best in the Inohana park (亥鼻公園). A feeling of summer freshness brings the lotus blossom from 06/01 to 06/30, to view in the Chiba park (千葉公園).