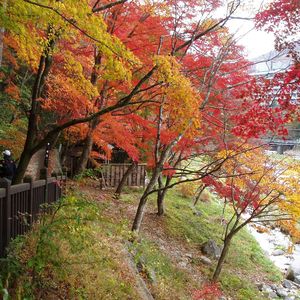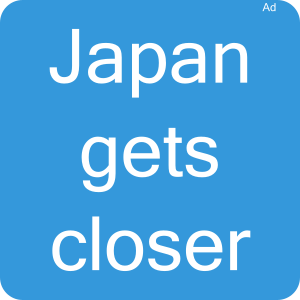 Nasushiobara, City in Japan
General Information about Nasushiobara
Nasushiobara (Nasushiobara) is a city within Tochigi prefecture in the Kantō region. Sister cities of Nasushiobara are Linz in the Republic of Austria, Hitachinaka in Japan and Namerikawa in JPn.
The city is quickly accessible by the Shinkansen. You can easily reach the suburbs of Nasushiobara by local rail services in 3 stations.
Travel tips for Nasushiobara
Attractions
Top Nasushiobara destinations for your sightseeing are the Shiobara hot spring (塩原温泉) throughout the year and the Itamuro hot spring (板室温泉) throughout the year .
Culture and History
Cultural roots make Nasushiobara tourism particularly attractive. National heritage respectively national treasure are the Nasu canal (那須疏水) and the Former Nasu villa of Aoki family (旧青木家那須別邸).
Fireworks
Do you want to see fireworks in Nasushiobara? The Nasuno hometown fireworks (那須野ふるさと花火大会) with 15.000 rockets is popular. You can best watch from the Naka riverbed sportspark. Another fireworks is the Garden fireworks (ガーデン花火大会) with 500 rockets. Have a good view from the Nasu garden outlet.
Hot spring
If you want to take a hot bath in Nasushiobara, the spa Shiobara Onsen (塩原温泉) brings you relaxation and is also good for High blood pressure. The address: Shiobara (塩原). Another hot spring here is Itamuro Onsen (板室温泉), which helps amongst other things in Neuralgia. Go to Itamuro (板室) for this.
Gourmet
You want to eat well and enjoy a drink in Nasushiobara? Yakisoba with soup (スープ入り焼きそば) is recommended by locals. The Kobaya dining hall (こばや食堂) in Shiobara 795 (塩原795) is popular. Another recommendation for gourmets: Shiobara Onsen Tote-yaki (塩原温泉 とて焼き). The Kuimonoya Hanamizuki (くいものや花水木) offers this. Where? In the Shiobara 1108-2 (塩原1108-2).
Souvenir
Do you already own a souvenir from Nasushiobara? You could buy for example Shiobara Onsen mist, available in the Tourist information.
Flowers and Foliage
Discover the cherry blossom in Nasushiobara from 04/01 to 05/10, best in the Kuroiso park (黒磯公園). The maple trees changing colour in Nasushiobara is the highlight in the romantic autumn. Discover in the Shiobara canyon (塩原渓谷), how the leaves turn from golden yellow to shining red. Start is around the 10/01 and the foliage lasts until 11/30.