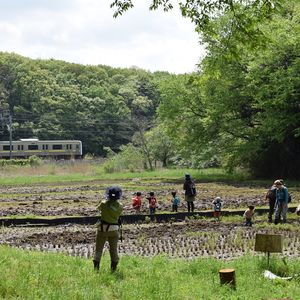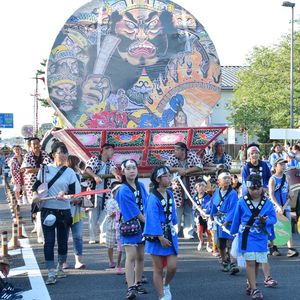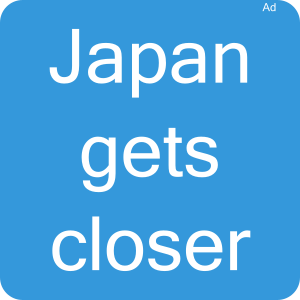 Yotsukaido, City in Japan
General Information about Yotsukaido
Yotsukaido (Yotsukaido) is a middle town within Chiba prefecture in the Kantō region. Sister city of Yotsukaido is Livermore in the USA.
You can easily reach the suburbs of Yotsukaido by local rail services in 2 stations. Approx. 8.000.000 travelers are here annually on the rails.
Famous persons connected with Yotsukaido are Kazuo Shiii (born 1954), Aiko Kaito (born 1984) and Kazuki Kimura (born 1973).
Travel tips for Yotsukaido
Attractions
Top Yotsukaido destinations for your sightseeing are Taroyama no Kyo (たろやまの郷) throughout the year, the Roppo-ga-Oka contact center (鹿放ヶ丘ふれあいセンター) throughout the year and the Weeping cherry tree of Fukusho temple (福星寺しだれ桜) from 03/21 to 03/31.
Culture and History
Cultural roots make Yotsukaido tourism particularly attractive. National heritage respectively national treasure are the House of Kimura family (木村家住宅) and the House of Kondo family (近藤家住宅).
Fireworks
Do you want to see fireworks in Yotsukaido? The Yotsukaido hometown festival (四街道ふるさとまつり) with 200 rockets is popular. You can best watch from the Centralpark.
Gourmet
You want to eat well and enjoy a drink in Yotsukaido? The Roppo bread (鹿放パン) is recommended by locals. The Sakura-so store of daily changing chef (日替りシェフの店さくらそう) in Shikawatashi 933-136 (鹿渡933-136) is popular. Another recommendation for gourmets: The Roppo-ga-Oka Bismarck pizza (鹿放ヶ丘ビスマルクピザ). The Haruno garden (はるのガーデン) offers this. Where? In the Roppou-ga-oka 282-12 (鹿放ヶ丘282-12).
Souvenir
Do you already own a souvenir from Yotsukaido? You could buy for example Peanuts, available in Fusa-no-Eki.
Flowers and Foliage
Discover the cherry blossom in Yotsukaido from 03/21 to 03/31, best in the Fukusho temple (福星寺). The maple trees changing colour in Yotsukaido is the highlight in the romantic autumn. Discover in the Kuriyama katori shrine (栗山香取神社), how the leaves turn from golden yellow to shining red.