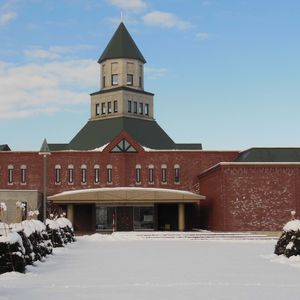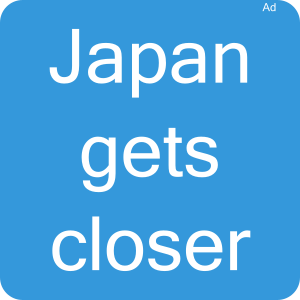 Ebetsu, City in Japan
General Information about Ebetsu
Ebetsu (Ebetsu) is a city within Hokkaidō prefecture in the Hokkaidō region. Sister city of Ebetsu is Gresham in the USA.
You can easily reach the suburbs of Ebetsu by local rail services in 5 stations.
Travel tips for Ebetsu
Attractions
Top Ebetsu destinations for your sightseeing are the Tonden-farm (トンデンファーム) throughout the year, the Choson-nojo Milk Garden (町村農場 Milk Garden) throughout the year and the Ceramics art center (セラミックアートセンター) throughout the year.
The Ebetsu brick (江別のれんが), another great attraction.
Culture and History
The oldest building in the city was constructed in the year 1886 and is named Ex-legionary third battalion headquarters powder keg (屯田兵第三大隊本部火薬庫).
Gourmet
You want to eat well and enjoy a drink in Ebetsu? The Lamprey meal (ヤツメウナギ料理) is recommended by locals. The Lamprey meal Kojima (ヤツメ料理こじま) in Nopporo-cho 66-11 (野幌町66-11) is popular. Another recommendation for gourmets: The Ezo Tajima-beef grilled meat (えぞ但馬牛の焼肉). The Charcoal grilled meat Sho (炭火焼肉 翔) offers this. Where? In the Nopporo-cho 66-11 (野幌町66-11).
Souvenir
Do you already own a souvenir from Ebetsu? You could buy for example Brick-mochi, available in the Yamasa brick-mochi main store.
Flowers and Foliage
Discover the cherry blossom in Ebetsu from 04/21 to 05/10, best in the Izumi-no-numa park (泉の沼公園). The maple trees changing colour in Ebetsu is the highlight in the romantic autumn. Discover in the Yukawa-park (湯川公園), how the leaves turn from golden yellow to shining red. Start is around the 09/21 and the foliage lasts until 10/20.
Economy and Industry in Ebetsu
Further Industry
Of further importance for Ebetsu is farming, as wheat is offered here. Moreover Ceramics is through the Brick production essential for the city.