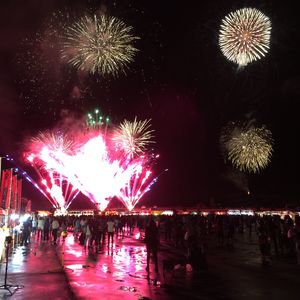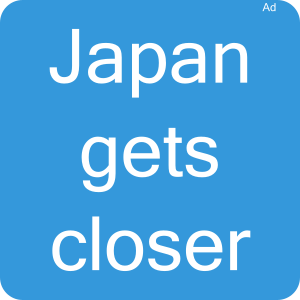 Hachimantai, City in Japan
General Information about Hachimantai
Hachimantai (Hachimantai) is a middle town within Iwate prefecture in the Tōhoku region. Sister city of Hachimantai is Miyako in Japan.
You can easily reach the suburbs of Hachimantai by local rail services in 12 stations.
Famous persons connected with Hachimantai are Hideji Oda (born 1962), Reiichi Mikata (born 1967) and Shoko Ema (1913 - 2005).
Travel tips for Hachimantai
Attractions
Top Hachimantai destinations for your sightseeing are the Towada-Hachiman national park (十和田八幡国立公園) throughout the year, the baked run of lava flow (焼走り熔岩流) throughout the year and the Appi plateau (安比高原) from 12/01 to 05/10.
The Towada-Hachimantai national park (十和田八幡平国立公園), another great attraction.
Culture and History
Cultural roots make Hachimantai tourism particularly attractive. The Former open-pit site of Matsuo mine (松尾鉱山露天堀跡地) is listed as world heritage.
The oldest building in the city was constructed in the year 1596 and is named Shofuku-temple (聖福時).
Fireworks
Do you want to see fireworks in Hachimantai? The Hachimantai hometown fireworks festival (八幡平ふるさと花火まつり) with 3.000 rockets is popular. You can best watch from the Matsuo sports park. Another fireworks is the Appi plateau New Year's Eve fireworks (安比高原除夜の花火) with 1.000 rockets. Have a good view from the Appi plateau ski resort.
Hot spring
If you want to take a hot bath in Hachimantai, the spa Matsukawa (松川温泉) brings you relaxation and is also good for Neuralgia. The address: Matsuo yoriki matsukawa onsen (松尾寄木松川温泉). Another hot spring here is Hachimantai hot spring village (八幡平温泉郷), which helps amongst other things in Rheumatism. Go to Matsuo yoriki (松尾寄木) for this.
Gourmet
You want to eat well and enjoy a drink in Hachimantai? The Wild vegetable tempura bowl (山菜天丼) is recommended by locals. The Matsukawa-onsen Matsukawa-so (松川温泉松川壮) in Matsuo yoriki dai 1 chiwari 41 (松尾寄木第1地割41) is popular.
Souvenir
Do you already own a souvenir from Hachimantai? You could buy for example the Appi plateau dairy products, available in the Appi plateau farm.
Flowers and Foliage
Discover the cherry blossom in Hachimantai from 04/21 to 05/10, best in the Sakura park (桜公園). The maple trees changing colour in Hachimantai is the highlight in the romantic autumn. Discover in the Hachimantai Aspite line (八幡平アスピーテライン), how the leaves turn from golden yellow to shining red. Start is around the 09/11 and the foliage lasts until 10/31.
Economy and Industry in Hachimantai
Successful Companies
A functioning local economy can set many impulses for the region. Particularly encouraging is the fact that Newton Co., Ltd., Astella Pharma Tech Co., Ltd. and Sekisui Medical Co., Ltd. belong to the top companies in Hachimantai. Newton Co., Ltd. is in the field of Precision Plastic Injection Molding, Astella Pharma Tech Co., Ltd. in the sector Drug manufacturing and Sekisui Medical Co., Ltd. active in the area of Production of pharmaceutical intermediates associated items.