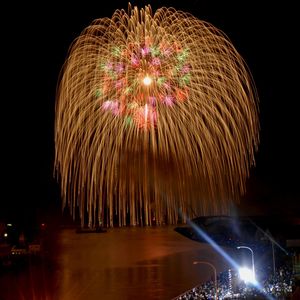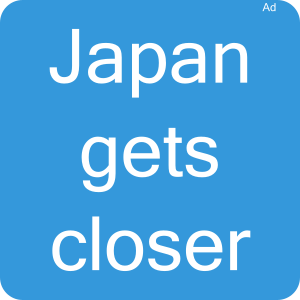 Kushiro, City in Japan
General Information about Kushiro
Kushiro (Kushiro) is a city within Hokkaidō prefecture in the Hokkaidō region. Sister cities of Kushiro are Tottori in Japan, Yuzawa in Japan and Burnaby in Canada.
You can travel directly to Kushiro via an airport. There is a fishing and passenger port in the city. You can easily reach the suburbs of Kushiro by local rail services in 9 stations.
Famous persons connected with Kushiro are Shino Sakuragi (born 1965), Kiko Mozuna (1941 - 2001) and Kentaro Kihara (born 1972).
Travel tips for Kushiro
Attractions
Top Kushiro destinations for your sightseeing are the Nusamai bridge (幣舞橋) throughout the year, the Kushiro Marsh Observatory (釧路市湿原展望台) from 01/04 to 12/30 and the Tanchozuru nature park (丹頂鶴自然公園) from 01/04 to 12/30.
Fireworks
Do you want to see fireworks in Kushiro? The Senshin fireworks (釧新花火大会) with 8.000 rockets is popular. You can best watch from the riverside of Shin Kushiro river (bank of Tottori bridge). Another fireworks is the Kushiro Tairyo Donpaku fireworks (釧路大漁どんぱく花火大会) with 8.000 rockets. Have a good view from the Near the estuary of Kushiro river.
Hot spring
If you want to take a hot bath in Kushiro, the spa Akan-ko (阿寒湖温泉) brings you relaxation and is also good for Recovery from fatigue. The address: Akan-ko (阿寒湖).
Gourmet
You want to eat well and enjoy a drink in Kushiro? Sakamaru Oroshi-zantare (さかまる おろしザンタレ) is recommended by locals. The Yuunagi (夕凪) in Matsuhiro-cho 5-7, Nakada-Bldg. 2. Stock (末広町5-7 中田ビル3階) is popular.
Souvenir
Do you already own a souvenir from Kushiro? You could buy for example Marine products, available in the Kushiro Fisherman's Wharf "Moo".
Flowers and Foliage
Discover the cherry blossom in Kushiro from 05/01 to 05/31, best in the Kami-Onbetsu cherry trees road (上音別桜並木街道). The maple trees changing colour in Kushiro is the highlight in the romantic autumn. Discover in the Lake Akan (阿寒湖), how the leaves turn from golden yellow to shining red. Start is around the 10/01 and the foliage lasts until 10/31.