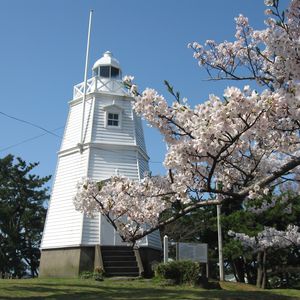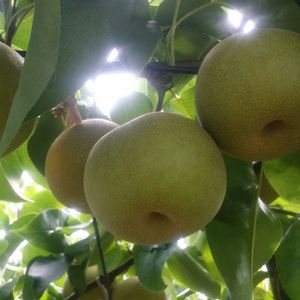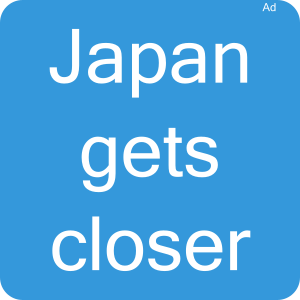 Sakata, City in Japan
General Information about Sakata
Sakata (Sakata) is a city within Yamagata prefecture in the Tōhoku region. Sister cities of Sakata are Schelesnogorsk-Ilimski in the Russian Federation, Tangshan in the People's Republic of China and Delaware in the United States of America.
You can travel directly to Sakata via an airport. There is a fishing, commercial and passenger port in the city. You can easily reach the suburbs of Sakata by local rail services in 5 stations.
Famous persons connected with Sakata are Ken Domon (1909 - 1990), Yoko Kishi (1935 - 1992) and Taro Ichihara (born 1950).
Travel tips for Sakata
Attractions
Top Sakata destinations for your sightseeing are the Sankyo storage houses (山居倉庫) throughout the year, Somaro (相馬樓) throughout the year and the Ken Domon memorial hall (土門拳記念館) throughout the year.
Somaro (相馬樓), another great attraction where you can experience the Sakata Maiko dance (酒田舞娘の踊り). Another experience is the Mt. Chokai (鳥海山). Of interest here is the Selection as one of the hundred famous mountains of Japan (日本百名山の一つ).
Culture and History
The oldest building in the city was constructed in the year 1690 and is named Former residence of Abe family (旧阿部家).
Fireworks
Do you want to see fireworks in Sakata? The Sakate fireworks show (酒田花火ショー) with 12.000 rockets is popular. You can best watch from the Mogami riverbed.
Hot spring
If you want to take a hot bath in Sakata, the spa Yunodai Onsen (Chokai mountain villa) (湯の台温泉(鳥海山荘)) brings you relaxation and is also good for Burns. The address: Kusatsu Yunodai 66-1 (草津湯ノ台66-1). Another hot spring here is Iimoriyama Onsen (Kampo no Yado Sakata) (飯森山温泉(かんぽの宿酒田)), which helps amongst other things in Decline in gastrointestinal function. Go to Iimoriyama 3-17-86 (飯森山3-17-86) for this.
Gourmet
You want to eat well and enjoy a drink in Sakata? Sakata Ramen (酒田のラーメン) is recommended by locals.Mangetsu (満月) in Higashinaka-no-kuchimachi 2-1 (東中の口町2-1) is popular. Another recommendation for gourmets: The Kariya pear (刈屋梨). The Kyusuke Komatsu pear garden (小松久助梨園) offers this. Where? In the Kariya Komatsuno 4 (刈屋小松野4).
Souvenir
Do you already own a souvenir from Sakata? You could buy for example Regional Sake, available in the Sakata tourism products hall.
Flowers and Foliage
The plum flowers from 03/21 to 04/20 and is the most beautiful in the Sanno forest (山王森). Discover the cherry blossom in Sakata from 04/01 to 04/30, best in the Hiyoriyama park (日和山公園). A feeling of summer freshness brings the lotus blossom from 06/21 to 06/30, to view in the Matsuyama historical park (松山歴史公園). The maple trees changing colour in Sakata is the highlight in the romantic autumn. Discover in the Tsuruma pond (鶴間池), how the leaves turn from golden yellow to shining red. Start is around the 10/11 and the foliage lasts until 10/31. To mention in Sakata is the Hydrangea in flower, which you can see in the Ken Domon memorial hall (土門拳記念館) from 05/01 to 06/30.