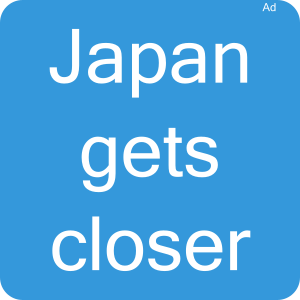 Semboku, City in Japan
General Information about Semboku
Semboku (Semboku) is a middle town within Akita prefecture in the Tōhoku region.
The city is quickly accessible by the Shinkansen. You can easily reach the suburbs of Semboku by local rail services in 2 stations.
Famous persons connected with Semboku are Masaaki Nishiki (born 1940), Ayako Fuji (born 1961) and Yoshisuke Sato (1878 - 1951).
Travel tips for Semboku
Attractions
Top Semboku destinations for your sightseeing are the Kakunodate old samurai houses (角館武家屋敷) throughout the year, the Takigaeri canyon (抱返り渓谷) from 04/01 to 11/30 and the Nyuuto Onsen-village (乳頭温泉郷) throughout the year.
The Kakunodate castle is nowadays a ruin.
The Kakunodate birch crafts tradition gallery (角館樺細工伝承館), another great attraction where you can experience the Kabazaiku production demonstration (樺細工製作実演). Go to Kakunodate-cho omote-machi shimocho 10 (角館町表町下丁10) for this. Another experience is the Hirafuku memorial museum of arts (平福記念美術館) in Kakunodate-chou omotemachi kamicho 4-4 (角館町表町上丁4-4). Of interest here is the Japanese paintings of Naotake Odano, Hakusui Hirafuku (小田野直武平福百穂の日本画).
Culture and History
The oldest building in the city was constructed in the year 1809 and is named Old samurai house of Ishiguro family (武家屋敷石黒家).
Hot spring
If you want to take a hot bath in Semboku, the spa Nyuto (乳頭温泉郷) brings you relaxation and is also good for Dermatosis. The address: Tazawa-ko obonai komagatake 2-1 (田沢湖生保内駒ヶ岳2-1). Another hot spring here is Tamagawa (玉川温泉), which helps amongst other things in Neuralgia. Go to Tazawa-ko tamagawa shibukuro-zawa (田沢湖玉川渋黒沢) for this.
Gourmet
You want to eat well and enjoy a drink in Semboku? The O-Kariba yaki (御狩場焼き) is recommended by locals. The more than 10 stores in Kakunodate-cho (角館町内10店舗以上) in Kakunodate (角館町) is popular.
Souvenir
Do you already own a souvenir from Semboku? You could buy for example the Kabazaiku (birch crafts), available in the Kakunodate crafts cooperative.
Flowers and Foliage
Discover the cherry blossom in Semboku from 04/11 to 05/10, best in the Weeping cherry, Yoshino-cherry at the old samurai houses (武家屋敷のシダレザクラ ソメイヨシノ).
Economy and Industry in Semboku
Industrial Area
Free industrial land is currently available at Nishiki-area industrial park industrial zone, which is located in Nishiki-cho saimyo-ji.