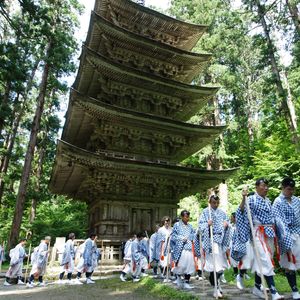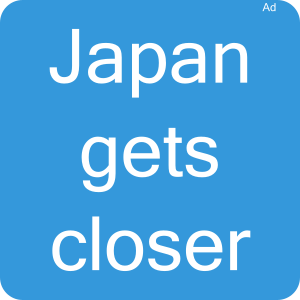 Tsuruoka, City in Japan
General Information about Tsuruoka
Tsuruoka (Tsuruoka) is a city within Yamagata prefecture in the Tōhoku region. Sister city of Tsuruoka is New Brunswick in the USA.
You can travel directly to Tsuruoka via an airport. There is a fishing port in the city. You can easily reach the suburbs of Tsuruoka by local rail services in 10 stations.
Famous persons connected with Tsuruoka are Shuhei Fujisawa (1927 - 1997), Tsuyoshi Togashi (1938 - 1996) and Masayuki Okuda (born 1969).
Travel tips for Tsuruoka
Attractions
Top Tsuruoka destinations for your sightseeing are the Kamo Aquarium (加茂水族館) throughout the year, the Three Dewa mountains (出羽三山) throughout the year and the Tsuruoka town area (鶴岡市街地) throughout the year.
The Tsuruoka castle remains is nowadays a ruin.
Culture and History
Cultural roots make Tsuruoka tourism particularly attractive. National heritage respectively national treasure are the Five-storied pagoda at Mt. Haguro (羽黒山 五重塔) and Tachi Mei Nobufusasaku Tsuketari Itomakitachikoshirae (Japanese swords) (太刀 銘 信房作附 糸巻太刀拵(日本刀)).
Fireworks
Do you want to see fireworks in Tsuruoka? The Akagawa fireworks (赤川花火大会) with 12.000 rockets is popular. You can best watch from the Akagawa riverbeds. Another fireworks is the Yunohama onsen mini fireworks (湯野浜温泉ミニ花火大会). Have a good view from the Yunohama bathing beach.
Hot spring
If you want to take a hot bath in Tsuruoka, the spa Yunohama (湯野浜温泉) brings you relaxation. Another hot spring here is Yutagawa (湯田川温泉).
Flowers and Foliage
The plum flowers from 03/11 to 04/20 and is the most beautiful in the Yutagawa plum grove park (湯田川梅林公園). Discover the cherry blossom in Tsuruoka from 04/01 to 04/30, best in the Tsuruoka park (鶴岡公園). A feeling of summer freshness brings the lotus blossom from 07/21 to 08/30, to view in the Oyamakami pond (大山上池). The maple trees changing colour in Tsuruoka is the highlight in the romantic autumn. Discover in Lake Asahi gassan (あさひ月山湖), how the leaves turn from golden yellow to shining red. Start is around the 09/21 and the foliage lasts until 11/01.