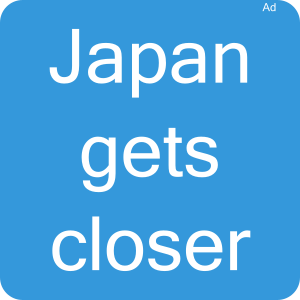 Yokote, City in Japan
General Information about Yokote
Yokote (Yokote) is a city within Akita prefecture in the Tōhoku region. Sister cities of Yokote are Atsugi in Japan and Naka in Japan.
You can easily reach the suburbs of Yokote by local rail services in 9 stations.
Famous persons connected with Yokote are Tatsuzo Ishikawa (1905 - 1985), Taro Yamashita (1889 - 1967) and Yasushi Sasaki (1908 - 1993).
Travel tips for Yokote
Attractions
Top Yokote destinations for your sightseeing are the Winter festival of Yokote (snow cave, bonden) (横手の雪まつり(かまくら・梵天)) from 02/15 to 02/17, the Masuda district (増田町) throughout the year and the Akita hometown village (秋田ふるさと村) throughout the year.
The Yokote park observatory stands imposingly in the city, was built in the year 1965 and impresses ist visitors with 150.000 stones.
Iburigakko (いぶりがっこ), another great attraction where you can experience the marinated pickles after the radish was smoked (大根を燻製にしてから漬け込んだ漬物).
Culture and History
Cultural roots make Yokote tourism particularly attractive. National heritage respectively national treasure are the Yokote Masuda traditional buildings preservation district (横手市増田伝統的建造物群保存地区) and the Silk colour painting "Shonobazu-no-Ike" (by Naotake Odano) (絹本著色不忍池図(小田野直武筆)).
The oldest building in the city was constructed in the year 1701 and is named Kinpo shrine (金峰神社).
Fireworks
Do you want to see fireworks in Yokote? The Masuda no hanabi (増田の花火) with 5.000 rockets is popular. You can best watch from Masuda-district Shimokawara. Another fireworks is the Yokote seeing off bon festival (横手の送り盆まつり) with 3.000 rockets. Have a good view from Hebi no sakikawara.
Hot spring
If you want to take a hot bath in Yokote, the spa Kamihata Onsen Sawarabi (上畑温泉さわらび) brings you relaxation and is also good for Arteriosclerosis. The address: Masuda-machi saruhannai furuyasawaguchi 15 (増田町狙半内古家沢口15). Another hot spring here is Ainono Onsen Tsurugaike-so (あいのの温泉鶴ヶ池荘), which helps amongst other things in cut wounds. Go to Sannai tsuchibuchi tsurugaike 24-2 (山内土渕鶴ヶ池24-2) for this.
Gourmet
You want to eat well and enjoy a drink in Yokote? The Yokote Yaki-Soba (横手やきそば) is recommended by locals. The approx. 50 stores in town (市内約50店舗) is popular.
Souvenir
Do you already own a souvenir from Yokote? You could buy for example the Yokote Ohsawa grape lager, available in the Contact centre Kamakura-hall.
Flowers and Foliage
The plum flowers from 04/01 to 04/20 and is the most beautiful in Ohya Shinmachi (大屋新町). Discover the cherry blossom in Yokote from 04/21 to 04/30, best in the Yokote park (横手公園). A feeling of summer freshness brings the lotus blossom from 06/21 to 07/10, to view in the Mount Battai Shrine in front of the Torii (筏隊山神社鳥居前). The maple trees changing colour in Yokote is the highlight in the romantic autumn. Discover in the Ohmori district (大森町), how the leaves turn from golden yellow to shining red. Start is around the 11/01 and the foliage lasts until 11/20. To mention in Yokote is the Moss phlox in flower, which you can see in the Ohmori Resort village (大森リゾート村) from 04/21 to 05/10.