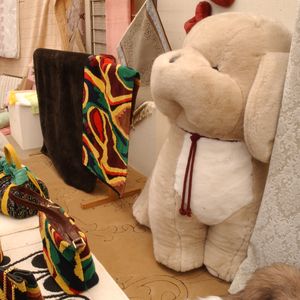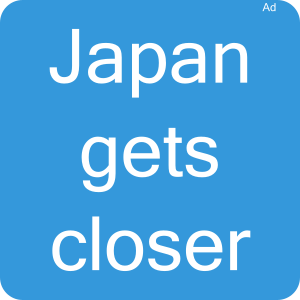 Hashimoto, City in Japan
General Information about Hashimoto
Hashimoto (Hashimoto) is a middle town within Wakayama prefecture in the Kinki region. Sister city of Hashimoto is Rohnert Park in the United States of America.
You can easily reach the suburbs of Hashimoto by local rail services in 10 stations.
Famous persons connected with Hashimoto are Hideko Maehata (1914 - 1995), Masaru Furukawa (1936 - 1993) and Kiyoshi Oka (1901 - 1978).
Travel tips for Hashimoto
Attractions
Top Hashimoto destinations for your sightseeing are the Lodge-Onsen "Iyashi-no-Yu" (やどり温泉いやしの湯) throughout the year, the Koyasu jizo temple (子安地蔵寺) from 04/21 to 05/10 and the Koyaguchi park (高野口公園) from 03/21 to 04/10.
Culture and History
Cultural roots make Hashimoto tourism particularly attractive. The Sacred Sites and Pilgrimage Routes in the Kii Mountain Range (紀伊山地の霊場と参詣道 高野参詣道 黒河道) is listed as world heritage. National heritage respectively national treasure are the Kongo-Ikoma-Kisen Quasi-National Park (金剛生駒紀泉国定公園) and the Suda Hachiman human image mirror (隅田八幡神社人物画像鏡).
Fireworks
Do you want to see fireworks in Hashimoto? The Kinokawa Hashimoto Summer-Ball (紀の川橋本SUMMER BALL) with 8.000 rockets is popular. You can best watch from the South-Baba green area squre.
Hot spring
If you want to take a hot bath in Hashimoto, the spa Lodge-Onsen "Iyashi-no-Yu" (やどり温泉いやしの湯) brings you relaxation and is also good for Neuralgia. The address: Kita-Yadori 5 (北宿5).
Gourmet
You want to eat well and enjoy a drink in Hashimoto? The Omelette (オムレツ) is recommended by locals.
Souvenir
Do you already own a souvenir from Hashimoto? You could buy for example Pile fabrics, available in the Tourist office of Hashimoto area.
Flowers and Foliage
To mention in Hashimoto is the Hydrangea in flower, which you can see in the Village of love hydrangea garden (恋しのの里あじさい園) from 06/11 to 07/10.