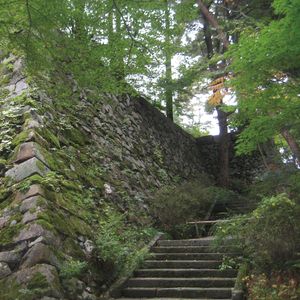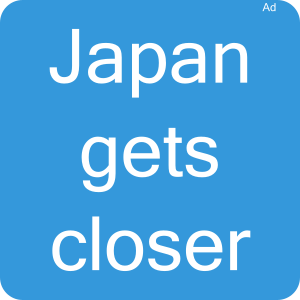 Kameoka, City in Japan
General Information about Kameoka
Kameoka (Kameoka) is a middle town within Kyoto prefecture in the Kinki region. Sister cities of Kameoka are Knittelfeld in Austria, Stillwater in the USA and Jandira in Brazil.
You can easily reach the suburbs of Kameoka by local rail services in 6 stations.
Famous persons connected with Kameoka are Baigan Ishida (1685 - 1744), Okyo Maruyama (1733 - 1795) and Gentaro Tanaka (1853 - 1922).
Travel tips for Kameoka
Attractions
Top Kameoka destinations for your sightseeing are the Hozu-river downwards (保津川下り) throughout the year, the Sagano romantic trainline (嵯峨野観光線) from 03/01 to 12/31 and Yunohana hot spring (湯の花温泉) throughout the year.
The Tamba-Kameyama castle remains, nowadays in ruins, was built in the year 1577.
The Hozu river (保津川), another great attraction where you can experience the Rafting experience (ラフティング体験). Another experience is the Kameoka steam train station (トロッコ亀岡駅). Of interest here is the Kamemaru tourist rent-a-cycle (かめまる観光レンタサイクル).
Culture and History
The oldest building in the city is named Atago shrine sanctuary (愛宕神社社殿).
Fireworks
Do you want to see fireworks in Kameoka? The Hozu-river citizen fireworks (保津川市民花火大会) with 5.000 rockets is popular. You can best watch from the Hozu-bridge upstream.
Hot spring
If you want to take a hot bath in Kameoka, the spa Yunohana Onsen (湯の花温泉) brings you relaxation and is also good for Chilliness. The address: Hiedano-cho (ひえ田野町).
Gourmet
You want to eat well and enjoy a drink in Kameoka? The Kameoka-beaf hamburger (亀岡牛ハンバーグ) is recommended by locals.Gyuraku (牛楽) in Shino-cho Mahori ekimae (篠町馬堀駅前) is popular. Another recommendation for gourmets: The Warlords menu (武将めし). Hekitei (へき亭) offer this. Where? In Chitose-cho Bishamon Mukoubata 40 (千歳町毘沙門向畑40).
Souvenir
Do you already own a souvenir from Kameoka? You could buy for example Regional Sake, available in the Seki sake brewery.
Flowers and Foliage
The plum flowers from 02/01 to 03/20 and is the most beautiful in the Omoto main building (大本本部). Discover the cherry blossom in Kameoka from 03/21 to 04/10, best in the Nanatani river (七谷川). A feeling of summer freshness brings the lotus blossom from 07/01 to 08/30, to view in the Taira-no-Zawa park (平の沢公園). The maple trees changing colour in Kameoka is the highlight in the romantic autumn. Discover in the Izumo big shrine (出雲大神宮), how the leaves turn from golden yellow to shining red. Start is around the 11/01 and the foliage lasts until 11/20. To mention in Kameoka is the Balloon flower in flower, which you can see in the Balloon flower village (ききょうの里) from 06/21 to 07/31.