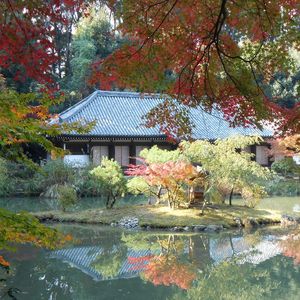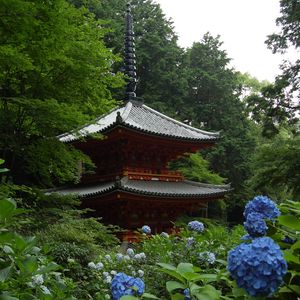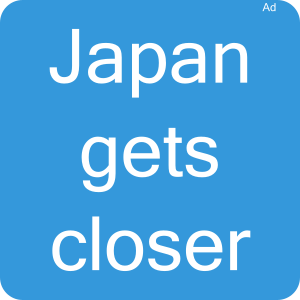 Kizugawa, City in Japan
General Information about Kizugawa
Kizugawa (Kizugawa) is a middle town within Kyoto prefecture in the Kinki region.
You can easily reach the suburbs of Kizugawa by local rail services in 6 stations. Approx. 3.173.000 travelers are here annually on the rails.
Famous persons connected with Kizugawa are Yui Yokoyama (born 1992), Hiroyasu Tanaka (born 1982) and Toshinari Takaoka (born 1970).
Travel tips for Kizugawa
Attractions
Top Kizugawa destinations for your sightseeing are the stone-buddha way (石仏の道) throughout the year, the Daibutsu railway remains round-tour (大仏鉄道遺構めぐり) throughout the year and the Yamashiro old road (山背古道) throughout the year.
The Kaseyama castle is nowadays a ruin.
Culture and History
Cultural roots make Kizugawa tourism particularly attractive. National heritage respectively national treasure are the Joruri-temple three-story pagoda (浄瑠璃寺三重塔) and the Joruri-temple main hall (浄瑠璃寺本堂).
The oldest building in the city was constructed in the year 1047 and is named Joruri-temple three-story pagoda (浄瑠璃寺三重塔).
Gourmet
You want to eat well and enjoy a drink in Kizugawa? Ramen (ラーメン) is recommended by locals.Muteppo (無鉄砲) in Umedani higetani 15-3 (梅谷髯谷15-3) is popular. Another recommendation for gourmets: Bamboo burger (筍バーガー). The Kizugawa Chamber of Commerce (木津川市商工会) offers this. Where? In the Kizu Minami-gaito 83-3 (木津南垣外83-3).
Souvenir
Do you already own a souvenir from Kizugawa? You could buy for example god chocolate, available in the Shop Kinozu.
Flowers and Foliage
The plum flowers from 02/01 to 03/31 and is the most beautiful in the Umemidai-park (梅美台公園). Discover the cherry blossom in Kizugawa from 04/01 to 04/10, best in the Fureai-plaza (ふれあい広場). A feeling of summer freshness brings the lotus blossom from 06/01 to 08/31, to view in the Gansen-temple (岩船寺). The maple trees changing colour in Kizugawa is the highlight in the romantic autumn. Discover in the Joruri-tempel (浄瑠璃寺), how the leaves turn from golden yellow to shining red. Start is around the 11/01 and the foliage lasts until 11/30. To mention in Kizugawa is the three leaf azalea in flower, which you can see in the Shindo-temple (神童寺) from 04/01 to 04/30.
Economy and Industry in Kizugawa
Successful Companies
A functioning local economy can set many impulses for the region. Particularly encouraging is the fact that Fukujuen Co., Ltd. belongs to the top companies in Kizugawa. Fukujuen Co., Ltd. is in the field of production and sales of Japan tea.