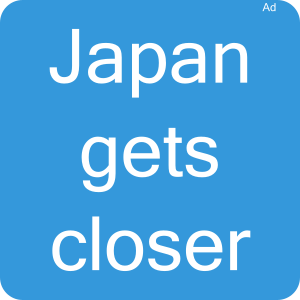 Koka, City in Japan
General Information about Koka
Koka (Koka) is a middle town within Shiga prefecture in the Kinki region. Sister cities of Koka are Dewitt in the USA, Marshall in the USA and Icheon in South Korea.
You can easily reach the suburbs of Koka by local rail services in 14 stations.
Famous persons connected with Koka are Masami Ihara (born 1967), Masaya Okugawa (born 1996) and Kazumasu Takigawa (1525 - 1586).
Travel tips for Koka
Attractions
Top Koka destinations for your sightseeing are the Koka-no-Sato Ninjutsu-village (甲賀の里 忍術村) throughout the year, the Ceramics art wood (陶芸の森) throughout the year and the Miho museum (MIHO MUSEUM) from 03/01 to 04/30.
The Minakuchi castle, nowadays in ruins, was built in the year 1634 and impresses ist visitors with 20.000 stones.
Culture and History
The oldest building in the city was constructed in the year 1493 and is named Aburahi shrine (油日神社).
Fireworks
Do you want to see fireworks in Koka? The Koka summer festival (甲賀夏まつり) with 1.500 rockets is popular. You can best watch from Minakuchi-cho Minakuchi. Another fireworks is the Soma river festival (杣川夏まつり) with 1.000 rockets. Have a good view from Minakuchi-cho Kibukawa.
Hot spring
If you want to take a hot bath in Koka, the spa Ohkawara (大河原温泉) brings you relaxation. The address: Tsuchiyama-cho Ohkawara (土山町大河原). Another hot spring here is Yapponpon-no-Yu (やっぽんぽんの湯). Go to Tsuchiyama-cho Kurokawa (土山町黒川) for this.
Gourmet
You want to eat well and enjoy a drink in Koka? The Matsutake mushroom (松茸) is recommended by locals. The Uomatsu (魚松) in Koka-cho kami 2376 (甲賀町神2376) is popular. Another recommendation for gourmets: The Ninja-roll of Koka-style (甲賀流忍者巻き).
Souvenir
Do you already own a souvenir from Koka? You could buy for example the Shigaraki ceramics.
Flowers and Foliage
Discover the cherry blossom in Koka from 04/09 to 04/11, best in Tsuchiyama-cho Ayakawa (土山町鮎河). The maple trees changing colour in Koka is the highlight in the romantic autumn. Discover in Ohkawara (大河原), how the leaves turn from golden yellow to shining red. Start is around the 11/21 and the foliage lasts until 12/31.