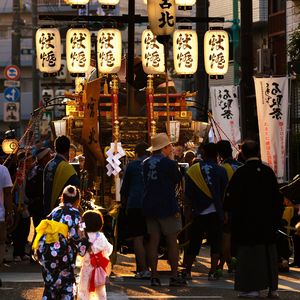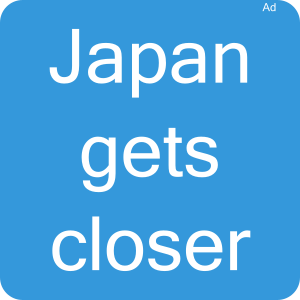 Kuwana, City in Japan
General Information about Kuwana
Kuwana (Kuwana) is a city within Mie prefecture in the Kinki region. Sister cities of Kuwana are Gyoda in Japan and Shirakawa in Japan.
There is a fishing port in the city. You can easily reach the suburbs of Kuwana by local rail services in 15 stations. Approx. 18.000.000 travelers are here annually on the rails.
Famous persons connected with Kuwana are Haruka Miyashita (born 1994), Toshihiko Seko (born 1956) and Kiyoyuki Nakagaki (born 1980).
Travel tips for Kuwana
Attractions
Top Kuwana destinations for your sightseeing are the Nagashima resort (ナガシマリゾート) throughout the year, the Tado big shrine (多度大社) throughout the year and the Rokka garden - Moroto ornamental garden (六華苑・諸戸氏庭園) throughout the year.
The Kuwana castle remains is nowadays a ruin.
The Castle town - post town (城下町・宿場町), another great attraction where you can experience the History of cultivated and thrived culture (文化を育み栄えた歴史). Another experience is the Nagashima resort (ナガシマリゾート). Of interest here is the Amusement park, hot spring facility, outlet mall (遊園地、温泉施設、アウトレットモール).
Culture and History
Cultural roots make Kuwana tourism particularly attractive. The "Mountain - halberd - cartsevent" (festival cars) (「山・鉾・屋台行事」) is listed as world heritage.
The oldest building in the city was constructed in the year 1686 and is named Moroto ornamental garden (諸戸氏庭園).
Fireworks
Do you want to see fireworks in Kuwana? The Kuwana Suigo fireworks (桑名水郷花火大会) with 10.000 rockets is popular. You can best watch from the Ibi riverside.
Hot spring
If you want to take a hot bath in Kuwana, the spa Nagashima Onsen (長島温泉) brings you relaxation and is also good for Fatigue recovery. The address: Nagashima-cho Urayasu (長島町浦安). Another hot spring here is Kurhaus Nagashima (クアハウス長島), which helps amongst other things in Gastrointestinal disorders. Go to Nagashima-chou Fukuyoshi 879-5 (長島町福吉879-5) for this.
Gourmet
You want to eat well and enjoy a drink in Kuwana? Grilled clam (焼蛤) is recommended by locals. The Hamaguri (clam) (蛤) is popular. Another recommendation for gourmets: Yasunaga Mochi (安永餅). Mochigashi (餅菓子) offer this.
Souvenir
Do you already own a souvenir from Kuwana? You could buy for example the Yasunaga Mochi.
Flowers and Foliage
Discover the cherry blossom in Kuwana from 03/21 to 04/10, best in the Kyuka park (九華公園). To mention in Kuwana is the Azalea in flower, which you can see in the Kyuka park (九華公園) from 12/01 to 05/31.