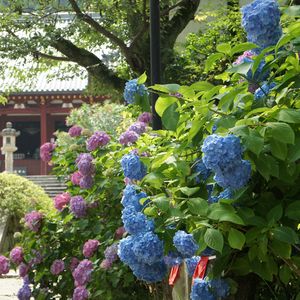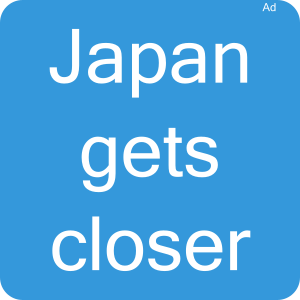 Yamatokoriyama, City in Japan
General Information about Yamatokoriyama
Yamatokoriyama (Yamatokoriyama) is a middle town within Nara prefecture in the Kinki region. Sister city of Yamatokoriyama is Kofu in Japan.
You can easily reach the suburbs of Yamatokoriyama by local rail services in 7 stations.
Famous persons connected with Yamatokoriyama are Yoshiyuki Kamei (born 1982), Kazuyuki Izutsu (born 1952) and Kenichi Fukui (1918 - 1998).
Travel tips for Yamatokoriyama
Attractions
Top Yamatokoriyama destinations for your sightseeing are the Koriyama castle ruin (郡山城跡) throughout the year, the Goldfish telephone box of Koriyama goldfish museum (郡山金魚資料館の金魚電話ボックス) throughout the year and the Hydrangea of Yata temple (矢田寺あじさい) from 06/01 to 07/10.
The Koriyama castle, nowadays in ruins, was built in the year 1580.
Fireworks
Do you want to see fireworks in Yamatokoriyama? The Yamato summer festival (やまとの夏まつり) with 500 rockets is popular. You can best watch from the Koriyama-North elementary school.
Souvenir
Do you already own a souvenir from Yamatokoriyama? You could buy for example the Oshiro no kuchi-mochi (castle rice cake), available in the Head house of Kikuya.
Flowers and Foliage
The plum flowers from 02/21 to 03/10 and is the most beautiful in the Koriyama castle ruin (郡山城跡). Discover the cherry blossom in Yamatokoriyama from 03/21 to 04/10, best in the Koriyama castle ruin (郡山城跡). The maple trees changing colour in Yamatokoriyama is the highlight in the romantic autumn. Discover in the Tomyo temple (東明寺), how the leaves turn from golden yellow to shining red. Start is around the 11/21 and the foliage lasts until 11/30.