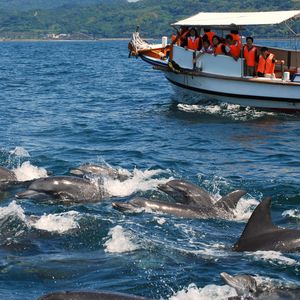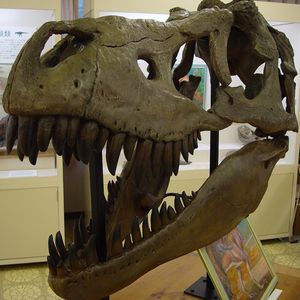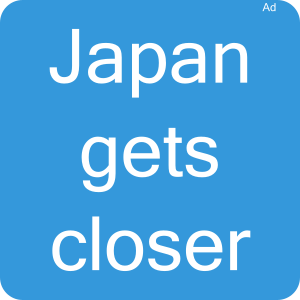 Amakusa, City in Japan
General Information about Amakusa
Amakusa (Amakusa) is a middle town within Kumamoto prefecture in the Kyūshū region. Sister city of Amakusa is Encinitas in the USA.
You can travel directly to Amakusa via an airport. There is a fishing and passenger port in the city. Trains do not go here. You need another means of transportation to get to Amakusa.
Travel tips for Amakusa
Attractions
Top Amakusa destinations for your sightseeing are Dolphin watching (イルカウォッチング) throughout the year, the Amakusa Sakitsu village (天草の﨑津集落) throughout the year and the Gion bridge (祗園橋) throughout the year.
The Goshoura Cretaceous Museum (御所浦白亜紀資料館), another great attraction where you can experience the Amakusa geopark (天草ジオパーク). Go to Goshoura-machi Goshoura 4310-5 (御所浦町御所浦4310-5) for this.
Culture and History
The oldest building in the city was constructed in the year 1815 and is named Residence of Ueda family (上田家住宅).
Fireworks
Do you want to see fireworks in Amakusa? The Amakusa Hondo Haiya festival (天草ほんどハイヤ祭り) with 12.000 rockets is popular. You can best watch from Hondo-machi Hirose.
Hot spring
If you want to take a hot bath in Amakusa, the spa Shimoda Onsen (下田温泉) brings you relaxation and is also good for Scars. The address: Amakusa-machi Shimodakita 1310-3 (天草町下田北1310-3).
Gourmet
You want to eat well and enjoy a drink in Amakusa? Sushi (寿司) is recommended by locals.Yakko Sushi (奴寿司) in Higashi-machi 76-2 (東町76-2) is popular. Another recommendation for gourmets: The Amakusa Champon (noodle soup) (天草ちゃんぽん). The Perla no Yubune (Bathtub of Perla) (ペルラの湯舟) offers this. Where? In the Hondo-machi Hirose 996 (本渡町広瀬996).
Souvenir
Do you already own a souvenir from Amakusa? You could buy for example the First love of Shiro.
Flowers and Foliage
The plum flowers from 02/21 to 03/31 and is the most beautiful in the Myotoku temple (明徳寺). Discover the cherry blossom in Amakusa from 03/21 to 04/10, best in Mt. Juman (十万山). The maple trees changing colour in Amakusa is the highlight in the romantic autumn. Discover in the Kamegawa dam (亀川ダム), how the leaves turn from golden yellow to shining red. Start is around the 11/01 and the foliage lasts until 11/30.