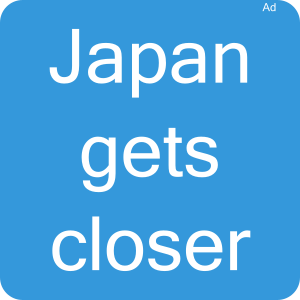 Bungotakada, City in Japan
General Information about Bungotakada
Bungotakada (Bungotakada) is a middle town within Ōita prefecture in the Kyūshū region.
There is a fishing port in the city. Trains do not go here. You need another means of transportation to get to Bungotakada.
Travel tips for Bungotakada
Attractions
Top Bungotakada destinations for your sightseeing are the Fuji temple (富貴寺) throughout the year, the Shouwa-no-machi (昭和の町) throughout the year and the Kumano buddha figures carved on rock (熊野磨崖仏) throughout the year.
The Takada castle, nowadays in ruins, was built in the year 1196.
Culture and History
Cultural roots make Bungotakada tourism particularly attractive. National heritage respectively national treasure are the big hall of Fuki temple (富貴寺大堂) and the rural landscape of Tashibu-no-sho osaki (田染荘小崎の農村景観).
The oldest building in the city was constructed in the year 0718 and is named big hall of Fuki temple (富貴寺大堂).
Fireworks
Do you want to see fireworks in Bungotakada? The Nagasaki-hana summer festival (長崎鼻サマーフェスティバル) with 2.000 rockets is popular. You can best watch from the Nagasaki-hana resort bathing beach.
Hot spring
If you want to take a hot bath in Bungotakada, the spa Hanairo (花いろ温泉) brings you relaxation. The address: Miwa 1335-1 (美和1335番地1). Another hot spring here is Spaland Matama (スパランド真玉). Go to Shiromae 156-1 (城前156-1) for this.
Gourmet
You want to eat well and enjoy a drink in Bungotakada? The Cape Kakiage bowl (Sliced tempura with chopped clams, shrimps and vegetables) (岬かき揚げ丼) is recommended by locals. The Sun Western (サンウエスタン) in Kakaji 3522-4 (香々地3522-4) is popular.
Souvenir
Do you already own a souvenir from Bungotakada? You could buy for example the Rapeseed oil, available in the Showa romantic warehouse.
Flowers and Foliage
Discover the cherry blossom in Bungotakada from 04/01 to 04/10, best in the Awashima park (粟嶋公園). The maple trees changing colour in Bungotakada is the highlight in the romantic autumn. Discover in the Chouan temple (長安寺), how the leaves turn from golden yellow to shining red. Start is around the 11/21 and the foliage lasts until 11/30. To mention in Bungotakada is the sunflower in flower, which you can see in the Nagasaki-hana (長崎鼻) from 08/11 to 08/20.
Economy and Industry in Bungotakada
For Investors
Are you an investor and are you looking for grants and promotion schemes for companies in Bungotakada? Do not hesitate to contact the city officials, because for founders in the business field of farming, industry-backing may be granted.
Industrial Area
Free industrial land is currently available at Oita northern-core industrial zone, which is located in Kanaedai.