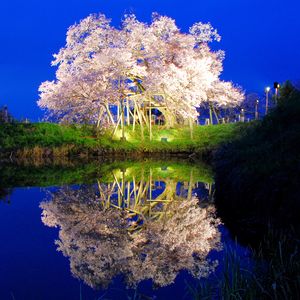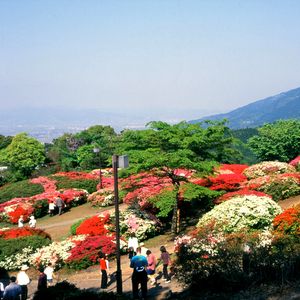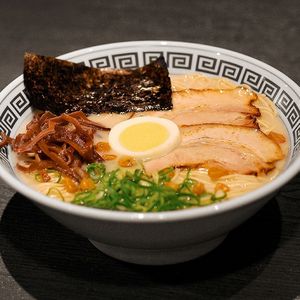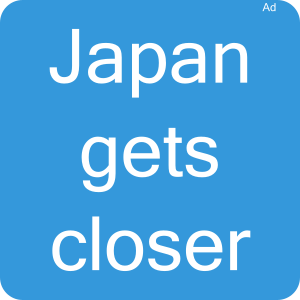 Kurume, City in Japan
General Information about Kurume
Kurume (Kurume) is a city within Fukuoka prefecture in the Kyūshū region. Sister cities of Kurume are Hefei in the People's Republic of China and Modesto in the United States of America.
The city is quickly accessible by the Shinkansen. You can easily reach the suburbs of Kurume by local rail services in 26 stations.
Famous persons connected with Kurume are Shigeru Aoki (1882 - 1911), Hanjiro Sakamoto (1882 - 1969) and Shojiro Ishibashi (1889 - 1976).
Travel tips for Kurume
Attractions
Top Kurume destinations for your sightseeing are the Ishibashi Cultural Center (石橋文化センター) throughout the year, the Youth Science Center (青少年科学館) throughout the year and the Bird Center (鳥類センター) throughout the year.
The Kurume castle, nowadays in ruins, was built in the year 1521.
Fruitpicking (フルーツ狩り), another great attraction where you can experience Persimmons and other fruits can be eaten (柿など食べれる). Go to Mino Hokuroku Area (耳納北麓エリア) for this. Another experience is the Kyushu Orure Kurume-Mt. Kora course (九州オルレ久留米・高良山コース) in Kora-san (高良山). Of interest here you can enjoy seasonal flowers such as azalea, hydrangea (つつじ、あじさいなど季節の花を楽しむことが出来る).
Culture and History
The oldest building in the city was constructed in the year 1914 and is named Mountain region roads culture museum (山辺道文化館).
Fireworks
Do you want to see fireworks in Kurume? The Chikugo-river fireworks (筑後川花火大会) with 18.000 rockets is popular. You can best watch from the Chikugo riverbed.
Gourmet
You want to eat well and enjoy a drink in Kurume? Grilled chicken (焼きとり) is recommended by locals. Another recommendation for gourmets: Tonkotsu ramen (Noodles in soup made of porc bones) (とんこつラーメン).
Souvenir
Do you already own a souvenir from Kurume? You could buy for example Lacquered wicker, available in Jibasan Kurume.
Flowers and Foliage
The plum flowers from 02/11 to 03/10 and is the most beautiful in the Miyanojin shrine (Shogun plum) (宮ノ陣神社(将軍梅)). Discover the cherry blossom in Kurume from 03/01 to 04/11, best in the Ishibashi Cultural Center (石橋文化センター). The maple trees changing colour in Kurume is the highlight in the romantic autumn. Discover in the Japanese wax tree row of Yanagizaka Sone (柳坂曽根の櫨並木), how the leaves turn from golden yellow to shining red. Start is around the 11/21 and the foliage lasts until 11/30. To mention in Kurume is the Azalea in flower, which you can see in the Kurume azalea forest park (久留米つつじ森林公園) from 04/01 to 04/10.