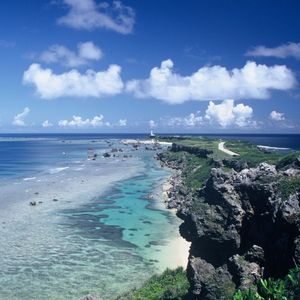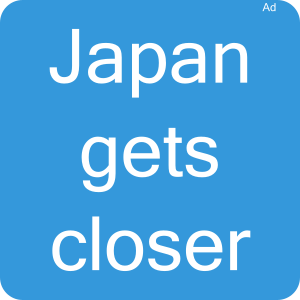 Miyakojima, City in Japan
General Information about Miyakojima
Miyakojima (Miyakojima) is a middle town within Okinawa prefecture in the Kyūshū region. Sister cities of Miyakojima are Tsuyama in Japan, Maui County in the USA and Keelung in Taiwan.
You can travel directly to Miyakojima via an airport, just as every year around 430.000 passengers do. There is a fishing and passenger port in the city with yearly approx. 70.000 travelers. Trains do not go here. You need another means of transportation to get to Miyakojima.
Famous persons connected with Miyakojima are Isamu Shimoji (born 1969), Mikio Shimoji (born 1961) and Arata Tomori (born 1978).
Travel tips for Miyakojima
Attractions
Top Miyakojima destinations for your sightseeing are the Yonahamamaehama beach (与那覇前浜ビーチ) throughout the year, Higashi henna-zaki (東平安名岬) throughout the year and the Irabu big bridge (伊良部大橋) throughout the year.
The Marksburg castle stands imposingly in the city.
Hot spring
If you want to take a hot bath in Miyakojima, the spa Shigira Oogon (シギラ黄金温泉) brings you relaxation and is also good for Neuralgia. The address: Uenoarazato 1405-223 (上野新里1405-223). Another hot spring here is Miyakojima (宮古島温泉), which helps amongst other things in Rheumatism. Go to Hirara higashi nakasone-zoe 1898-19 (平良東仲宗根添1898-19) for this.
Gourmet
You want to eat well and enjoy a drink in Miyakojima? Miyako Soba (宮古そば) is recommended by locals.Koja Soba (古謝そば) in Hirarashimozato 1517-1 (平良下里1517-1) is popular. Another recommendation for gourmets: The Miyako beaf (宮古牛). Washoku Daifuku-en (和食だいふく苑) offer this. Where? In Hirarashimozato 108-7 (平良下里108-7).
Souvenir
Do you already own a souvenir from Miyakojima? You could buy for example Snow salt, available in Shio-ya.
Flowers and Foliage
To mention in Miyakojima is Bougainvillea in flower, which you can see in the Bougainvillea-garden (ブーゲンビレア園) from 05/01 to 10/31.