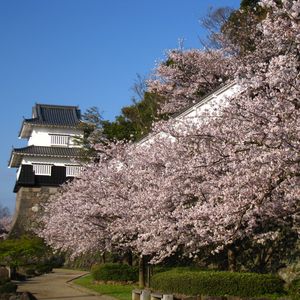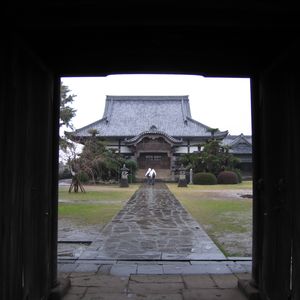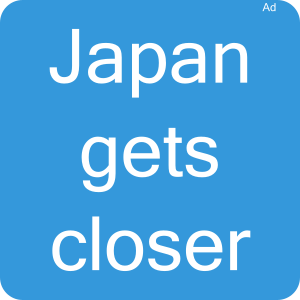 Omura, City in Japan
General Information about Omura
Omura (Omura) is a middle town within Nagasaki prefecture in the Kyūshū region. Sister cities of Omura are Sintra in Portugal, San Carlos in the USA and Semboku in Japan.
You can travel directly to Omura via an airport. There is a fishing port in the city. You can easily reach the suburbs of Omura by local rail services in 5 stations.
Famous persons connected with Omura are Masataka Kusumoto (1838 - 1902), Sensai Nagayo (1838 - 1902) and Fudeko Ishii (1861 - 1944).
Travel tips for Omura
Attractions
Top Omura destinations for your sightseeing are the Omura park (大村公園) throughout the year, the Kotohira Skypark (琴平スカイパーク) throughout the year and the Nodake lakepark (野岳湖公園) throughout the year.
The Kushima castle, nowadays in ruins, was built in the year 1599 and impresses ist visitors with 27.000 stones.
The Omura Nagoshi festival (おおむら夏越まつり), another great attraction where you can experience the Sun change dance of around 2.000 people and taiko competition (約2.000名が踊る夏越総踊りや太鼓の競演). Another experience is the Fruit picking (フルーツ狩り). Of interest here is the Street direct sale of fresh fruit by the producers (道路沿いの産地直売所で新鮮フルーツが販売される).
Culture and History
The oldest building in the city was constructed in the year 1787 and is named Honkyo temple (main hall) (本経寺(本堂)).
Fireworks
Do you want to see fireworks in Omura? The Omura Nagoshi (おおむら夏越花火大会) with 3.000 rockets is popular. You can best watch from the vicinity of Boat Race Omura.
Hot spring
If you want to take a hot bath in Omura, the spa Kayaze-no-Yu (かやぜの湯) brings you relaxation and is also good for Health promotion. The address: Tajimo-machi 17-3 (田下町17-3). Another hot spring here is Sun spa Omura Yunohana (サンスパ大村ゆの華), which helps amongst other things in Recovery from fatigue. Go to Morizono-machi 663-3 (森園町663-3) for this.
Gourmet
You want to eat well and enjoy a drink in Omura? The Omura Sushi (大村寿司) is recommended by locals.Yamato (やまと) in Honmachi 474-5 (本町474-5) is popular. Another recommendation for gourmets: Salt boiled peanuts (塩ゆでピーナツ). The Omura Station tourist office (大村駅前観光案内所) offers this. Where? In the Higashi-honmachi 1-1 (東本町1-1).
Souvenir
Do you already own a souvenir from Omura? You could buy for example Hekoha-Sushi Okoshi (sweet puffed rice crackers), available in the Hekoha-Sushi Okoshi main store.
Flowers and Foliage
Discover the cherry blossom in Omura from 03/21 to 04/20, best in the Omura park (大村公園). The maple trees changing colour in Omura is the highlight in the romantic autumn. Discover in the Kuroki gorge (黒木渓谷), how the leaves turn from golden yellow to shining red. Start is around the 10/11 and the foliage lasts until 11/20. To mention in Omura is the Japanese iris in flower, which you can see in the Omura park (大村公園) from 05/21 to 06/20.