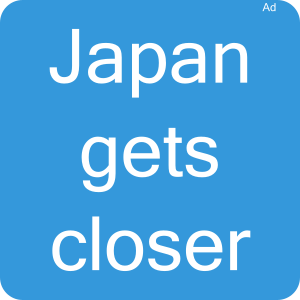 Taketa, City in Japan
General Information about Taketa
Taketa (Taketa) is a middle town within Ōita prefecture in the Kyūshū region. Sister city of Taketa is Bad Krozingen in Germany.
You can easily reach the suburbs of Taketa by local rail services in 3 stations.
Famous persons connected with Taketa are Rentarou Taki (1879 - 1903) and Takeo Hirose (1868 - 1904).
Travel tips for Taketa
Attractions
Top Taketa destinations for your sightseeing are the castle ruins of Oka (竹田岡城跡) throughout the year, the Naoiri-machi Nagayu hot spring (直入町長湯温泉) throughout the year and the Kuju highlands (久住高原) throughout the year.
The Oka castle, nowadays in ruins, was built in the year 1185.
The bamboo festival "Chikuraku" (竹楽), another great attraction where you can experience the city illumination in Japanese style (町を和風にライトアップ). Another experience Taketa's western christian culture (竹田キリシタン南蛮文化). Of interest here a former execution site (処刑所がある).
Hot spring
If you want to take a hot bath in Taketa, the spa Nagayu (長湯温泉) brings you relaxation and is also good for cuts. The address: Naoiri-machi nagayu 7962 (直入町長湯7962). Another hot spring here is Taketa spa house Hanamizuki (竹田温泉館花水月), which helps amongst other things in chronic female disorders.
Gourmet
You want to eat well and enjoy a drink in Taketa? The fried chicken set menu (から揚げ定食) is recommended by locals.Marufuku (丸福) in Taketa-cho 550-6 (竹田町550-6) is popular. Another recommendation for gourmets: The Enoha set menu (エノハ定食). Kawasemi no shou (翡翠の庄) offer this. Where? In Naoiri-machi oo-aza nagayu 8170-2 (直入町大字長湯8170-2).
Souvenir
Do you already own a souvenir from Taketa? You could buy for example Hime daruma, available in the Goto hime daruma studio.
Flowers and Foliage
Discover the cherry blossom in Taketa from 03/01 to 04/30, best in the castle ruins of Oka (岡城跡). A feeling of summer freshness brings the lotus blossom from 05/11 to 05/20, to view in Otamaya park (おたまや公園). The maple trees changing colour in Taketa is the highlight in the romantic autumn. Discover in the castle ruins of Oka (岡城跡), how the leaves turn from golden yellow to shining red. Start is around the 11/01 and the foliage lasts until 11/20.