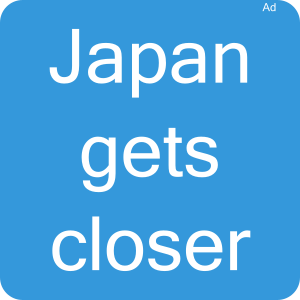 Gamagori, City in Japan
General Information about Gamagori
Gamagori (Gamagori) is a middle town within Aichi prefecture in the Chūbu region.
There is a fishing port in the city. You can easily reach the suburbs of Gamagori by local rail services in 8 stations.
Famous persons connected with Gamagori are Seiko Shiga (born ) and Ryo Tamaki (born ).
Travel tips for Gamagori
Attractions
Top Gamagori destinations for your sightseeing are the Laguna Ten Bosch (ラグーナテンボス) throughout the year, the Takeshima coast clamming (竹島海岸 潮干狩り) from 04/01 to 06/30 and the Takeshima Aquarium (竹島水族館) throughout the year.
Fireworks
Do you want to see fireworks in Gamagori? The Gamagori festival (蒲郡まつり) with 4.000 rockets is popular. You can best watch from the civic hall surroundings.
Hot spring
If you want to take a hot bath in Gamagori, the spa Miya (三谷温泉) brings you relaxation. The address: Miya-cho Tobikake 14-1 (三谷町鳶欠14-1). Another hot spring here is Nishiura (西浦温泉). Go to Nishiura-cho Ooyama (西浦町大山) for this.
Gourmet
You want to eat well and enjoy a drink in Gamagori? The Gamagori Udon (ガマゴリうどん) is recommended by locals.
Flowers and Foliage
Discover the cherry blossom in Gamagori from 03/21 to 04/10, best in the Nishiura garden park (西浦).