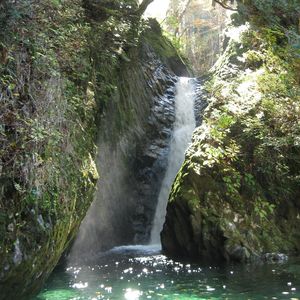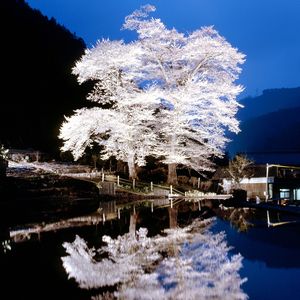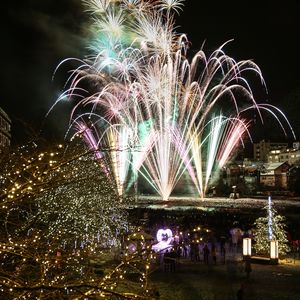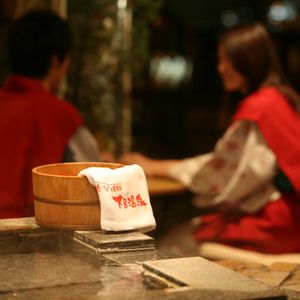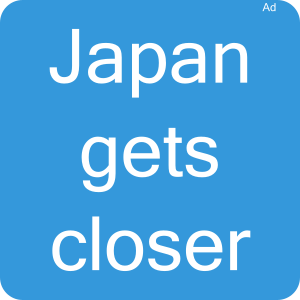 Gero, City in Japan
General Information about Gero
Gero (Gero) is a middle town within Gifu prefecture in the Chūbu region. Sister cities of Gero are Ketchikan in the USA and Pensacola in the USA.
You can easily reach the suburbs of Gero by local rail services in 8 stations. Approx. 170.000 travelers are here annually on the rails.
Famous persons connected with Gero are Chuei Nakajima (born 1978), Kouchi Omae (born 1979) and Somo Kato (1825 - 1879).
Travel tips for Gero
Attractions
Top Gero destinations for your sightseeing are the Gero Onsen thatched house village (下呂温泉合掌村) throughout the year, the Waterfall tour of Osaka (小坂の滝めぐり) throughout the year and the Hida-Kanayama Juku muscle and bones tour (飛騨金山宿 筋骨めぐり) throughout the year.
Culture and History
The oldest building in the city was constructed in the year 1931 and is named Yunoshimakan (湯之島館).
Fireworks
Do you want to see fireworks in Gero? The Gero Onsen fireworks musical summer performance (下呂温泉花火ミュージカル夏公演) with 13.000 rockets is popular. You can best watch from Upstream of Gero big bridge at Hida riverbed (Shirasagi green park). Another fireworks is the Gero Onsen fireworks musical winter performance (下呂温泉花火ミュージカル冬公演) with 7.000 rockets. Have a good view from Upstream of Gero big bridge at Hida riverside.
Hot spring
If you want to take a hot bath in Gero, the spa Gero Onsen (下呂温泉) brings you relaxation and is also good for Rheumatism. The address: Gero (下呂). Another hot spring here is Nigorigo Onsen (濁河温泉), which helps amongst other things in Arteriosclerosis. Go to Osaka-cho Ochiai Nigori (小坂町落合濁河) for this.
Gourmet
You want to eat well and enjoy a drink in Gero? Keichan (鶏ちゃん) is recommended by locals.Suginoko (杉の子) in Ogawa 1311 (小川1311) is popular. Another recommendation for gourmets: Tomato bowl (トマト丼). Sugataan (菅田庵) offer this. Where? In Mori 2583 (森2583).
Souvenir
Do you already own a souvenir from Gero? You could buy for example the White egret story (Shirasagi Monogatari), available in Hida Azusa.
Flowers and Foliage
The plum flowers from 03/11 to 03/20 and is the most beautiful in the Red plum of Furuko (古子の紅梅). Discover the cherry blossom in Gero from 04/01 to 04/20, best in the Nawashiro Cherry (苗代桜). The maple trees changing colour in Gero is the highlight in the romantic autumn. Discover in the Nakayama Shichiri (seven Ri-miles of Nakayama) (中山七里), how the leaves turn from golden yellow to shining red. Start is around the 10/01 and the foliage lasts until 11/30. To mention in Gero is the Narcissus in flower, which you can see in the Narcissus village (水仙の里) from 04/01 to 04/20.