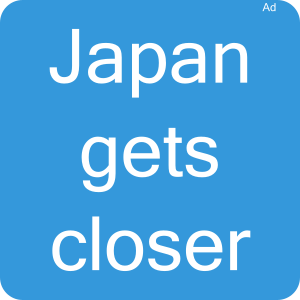 Handa, City in Japan
General Information about Handa
Handa (Handa) is a city within Aichi prefecture in the Chūbu region. Sister cities of Handa are Midland in the USA, Xuzhou in the People's Republic of China and Port Macquarie in Australia.
There is a commercial port in the city. You can easily reach the suburbs of Handa by local rail services in 9 stations.
A famous person from Handa is Nankichi Niimi (1913 - 1943).
Travel tips for Handa
Attractions
Top Handa destinations for your sightseeing are the Handa Red Brick Building (半田赤レンガ建物) throughout the year, the Mizkan Museum (MIZKAN MUSEUM) throughout the year and the Warehouse town (蔵のまち) throughout the year.
The Handa festival-car festival (はんだ山車まつり), another great attraction where you can experience the Festival-car festival once in five years (5年に1度の山車まつり).
Fireworks
Do you want to see fireworks in Handa? The Kinuura fireworks (衣浦花火大会) is popular. You can best watch from Offshore at Kinuura port central pier.
Hot spring
If you want to take a hot bath in Handa, the spa Gonkitsune no Yu (ごんぎつねの湯) brings you relaxation and is also good for Neuralgia. The address: Heiwacho 5 (平和町5).
Gourmet
You want to eat well and enjoy a drink in Handa? The Kamosu gourmet (menu with rice or soybeans) (醸すグルメ) is recommended by locals.
Souvenir
Do you already own a souvenir from Handa? You could buy for example the Kabuto beer, available in Handa Red Brick Building.
Flowers and Foliage
Discover the cherry blossom in Handa from 03/21 to 04/30, best in the Kariyado park (雁宿公園). To mention in Handa is the Red spider lily in flower, which you can see in the Yakachigawa river bank (矢勝川堤) from 09/21 to 10/10.