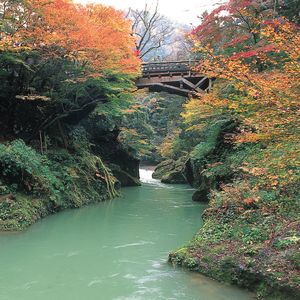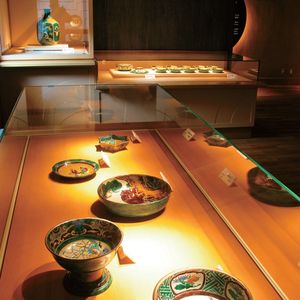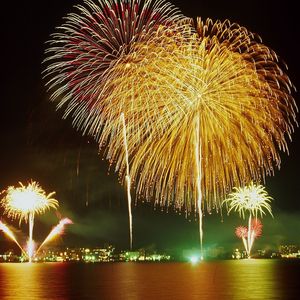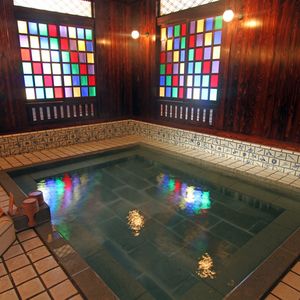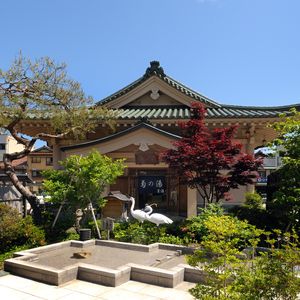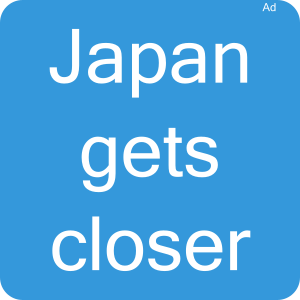 Kaga, City in Japan
General Information about Kaga
Kaga (Kaga) is a middle town within Ishikawa prefecture in the Chūbu region. Sister city of Kaga is Hamilton in Canada.
There is a fishing port in the city. You can easily reach the suburbs of Kaga by local rail services in 3 stations.
Famous persons connected with Kaga are Sakuro Michiba (born 1931), Kyuya Fukata (1903 - 1971) and Ukichiro Nakaya (1900 - 1962).
Travel tips for Kaga
Attractions
Top Kaga destinations for your sightseeing are the Kakusen gorge (鶴仙渓) throughout the year, the Kutani Ceramics Art Museum of Ishikawa Prefecture (石川県九谷焼美術館) throughout the year and the Kamoike observation center (鴨池観察館) throughout the year.
The Katayamazu hot spring (片山津温泉), another great attraction. Go to Katayamazu Onsen (片山津温泉) for this.
Fireworks
Do you want to see fireworks in Kaga? The Summer evening fireworks (納涼花火まつり) is popular. You can best watch from the Shibayama bay surroundings of Katayamazu hot spring.
Hot spring
If you want to take a hot bath in Kaga, the spa Yamashiro (山代温泉) brings you relaxation and is also good for Neuralgia. The address: Yamashiro Onsen (山代温泉). Another hot spring here is Yamanaka (山中温泉), which helps amongst other things in Muscle pain. Go to Yamanaka Onsen (山中温泉) for this.
Gourmet
You want to eat well and enjoy a drink in Kaga? The Kaga crab set (加賀カニごはん) is recommended by locals. Another recommendation for gourmets: Kaga parfait (加賀パフェ).
Flowers and Foliage
Discover the cherry blossom in Kaga from 04/01 to 04/30, best in the Kumasaka river side (熊坂川沿い). The maple trees changing colour in Kaga is the highlight in the romantic autumn. Discover in the Kakusen gorge (鶴仙渓), how the leaves turn from golden yellow to shining red. Start is around the 10/01 and the foliage lasts until 11/30.