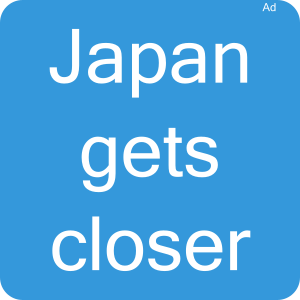 Kakamigahara, City in Japan
General Information about Kakamigahara
Kakamigahara (Kakamigahara) is a city within Gifu prefecture in the Chūbu region. Sister city of Kakamigahara is Chuncheon in South Korea.
You can easily reach the suburbs of Kakamigahara by local rail services in 16 stations.
Travel tips for Kakamigahara
Attractions
Top Kakamigahara destinations for your sightseeing are the Kakamigahara Aerospace Science Museum (かかみがはら航空宇宙科学博物館) throughout the year, the World Freshwater Aquarium "Aquatotto Gifu" (世界淡水魚園水族館アクア・トトぎふ) throughout the year and the Unuma-juku of Nakasendo (中山道鵜沼宿) throughout the year.
Fireworks
Do you want to see fireworks in Kakamigahara? The Ogase pond summer festival (おがせ池夏まつり花火大会) with 1.500 rockets is popular. You can best watch from the Ogase pond surroundings. Another fireworks is the Japan Line summer festival (日本ライン夏まつり花火大会) with 3.000 rockets. Have a good view from the Kiso riverbank.
Gourmet
You want to eat well and enjoy a drink in Kakamigahara? Kakamigahara Kimchi (各務原キムチ) is recommended by locals.
Souvenir
Do you already own a souvenir from Kakamigahara? You could buy for example the Kakamigahara Kimchi.
Flowers and Foliage
The plum flowers from 03/01 to 03/10 and is the most beautiful in Sohara nature park (蘇原自然公園). Discover the cherry blossom in Kakamigahara from 03/21 to 04/10, best in the Shinsai riverbank (新境川堤). A feeling of summer freshness brings the lotus blossom from 07/01 to 07/10, to view in the Ogase pond (おがせ池). The maple trees changing colour in Kakamigahara is the highlight in the romantic autumn. Discover in Manabi-no-Mori (学びの森), how the leaves turn from golden yellow to shining red. Start is around the 11/11 and the foliage lasts until 11/20.