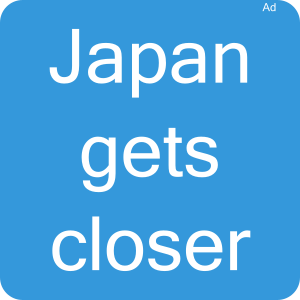 Komaki, City in Japan
General Information about Komaki
Komaki (Komaki) is a city within Aichi prefecture in the Chūbu region. Sister city of Komaki is Wyandotte in the United States of America.
You can travel directly to Komaki via an airport, just as every year around 749.308 passengers do. You can easily reach the suburbs of Komaki by local rail services in 5 stations.
Famous persons connected with Komaki are Asuka Teramoto (born 1995), Jun Itodo (born 1972) and Hiroki Takeshi (born 1978).
Travel tips for Komaki
Attractions
Top Komaki destinations for your sightseeing are Mount Komaki (小牧山) throughout the year, the Menard Art Museum (メナード美術館) throughout the year and the Tagata shrine (田縣神社) throughout the year.
The Mt. Komaki castle stands imposingly in the city, was built in the year 1563.
Culture and History
Cultural roots make Komaki tourism particularly attractive. National heritage respectively national treasure are the Oyama temple ruins (大山廃寺跡) and the Bronze statue of the birth of Gautama Buddha (銅造誕生釈迦仏立像).
The oldest building in the city was constructed in the year 1800 and is named House of family Kishida (岸田家).
Fireworks
Do you want to see fireworks in Komaki? The Komaki Heisei Summerfestival (小牧平成夏まつり) with 1.000 rockets is popular. You can best watch from the City meeting hall. Another fireworks is the Peach blossom fireworks (桃の花花火大会) with 500 rockets. Have a good view from the Sports ground Sue.
Hot spring
If you want to take a hot bath in Komaki, the spa Spagala (スパガーラ) brings you relaxation. The address: Kawanishi 3-7 (川西3-7). Another hot spring here is Komaki Raku-no-Yu (こまき楽の湯). Go to Gonaka 2-182-2 (郷中2-182-2) for this.
Gourmet
You want to eat well and enjoy a drink in Komaki? The Hikizuri nabe (pot) (ひきずり鍋) is recommended by locals. The Kanawa (かな和) in Higashi Tanaka 1632-1 (東田中1632-1) is popular.
Souvenir
Do you already own a souvenir from Komaki? You could buy for example the Shiruko Sandwich (biscuits with azuki bean paste), available in the Matsunaga confectionary.
Flowers and Foliage
The plum flowers from 03/01 to 04/10 and is the most beautiful in Mount Komaki (小牧山). Discover the cherry blossom in Komaki from 03/21 to 04/10, best in Mount Komaki (小牧山). The maple trees changing colour in Komaki is the highlight in the romantic autumn. Discover in Mount Komaki (小牧山), how the leaves turn from golden yellow to shining red. Start is around the 11/11 and the foliage lasts until 12/10. To mention in Komaki is the Azalea in flower, which you can see in Mount Komaki (小牧山) from 04/21 to 05/31.