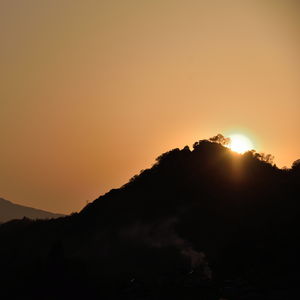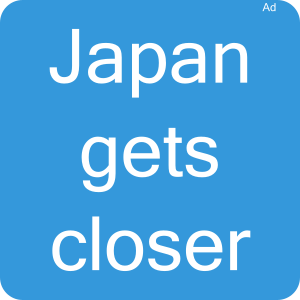 Nakatsugawa, City in Japan
General Information about Nakatsugawa
Nakatsugawa (Nakatsugawa) is a middle town within Gifu prefecture in the Chūbu region. Sister cities of Nakatsugawa are Registro in Brasilien, Tsushima in Japan and Komoro in Tsushima.
You can easily reach the suburbs of Nakatsugawa by local rail services in 6 stations.
Travel tips for Nakatsugawa
Attractions
Top Nakatsugawa destinations for your sightseeing are the Magome-Juku (馬籠宿) throughout the year, the Tsukechi gorge (付知峡) throughout the year and the Naegi castle ruins (苗木城跡) throughout the year.
The Naegi castle ruins is nowadays a ruin.
Fireworks
Do you want to see fireworks in Nakatsugawa? The Nakatsugawa summer festival "Oiden festival" summer evening fireworks (中津川夏まつり「おいでん祭」納涼花火大会) with 1.500 rockets is popular. You can best watch from the Nakatsugawa riverbeds (Momoyama). Another fireworks is the Tsukechi dream festival fireworks (つけち夢まつり花火大会) with 1.200 rockets. Have a good view from the Upstream of the central bridge of Tsukechi river.
Hot spring
If you want to take a hot bath in Nakatsugawa, the spa Nakatsugawa (中津川温泉) brings you relaxation and is also good for Hemorrhoids. The address: Misaka 280 (神坂280). Another hot spring here is Radium (ラジウム温泉), which helps amongst other things in motor paralysis. Go to Hirukawa 5359-2 (蛭川5359-2) for this.
Gourmet
You want to eat well and enjoy a drink in Nakatsugawa? The Toritoma-don (Chicken and tomato bowl) (とりトマ丼) is recommended by locals. Another recommendation for gourmets: Gohei-Mochi (on a skewer grilled mashed rice) (五平餅).
Flowers and Foliage
The plum flowers from 03/01 to 03/10 and is the most beautiful in the Meoto-iwa (woman-husband-rocks) (女夫岩). Discover the cherry blossom in Nakatsugawa from 04/01 to 04/10, best in the Naegi cherry tree park (苗木さくら公園). A feeling of summer freshness brings the lotus blossom from 07/01 to 07/10, to view in Sakamoto (坂本). The maple trees changing colour in Nakatsugawa is the highlight in the romantic autumn. Discover in the Yumori park (夕森公園), how the leaves turn from golden yellow to shining red. Start is around the 11/01 and the foliage lasts until 11/10. To mention in Nakatsugawa is the Chinese Fringetre in flower, which you can see in Hirukawa (蛭川) from 05/11 to 05/31.