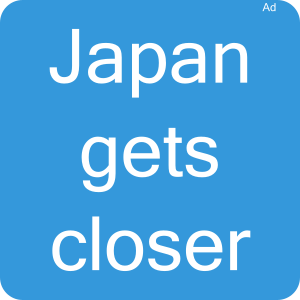 Suzu, City in Japan
General Information about Suzu
Suzu (Suzu) is a small town within Ishikawa prefecture in the Chūbu region. Sister city of Suzu is Pelotas in Brazil.
Trains do not go here. You need another means of transportation to get to Suzu.
Travel tips for Suzu
Attractions
Top Suzu destinations for your sightseeing are the Mitsuke-isle (見附島) throughout the year, the Rokkosaki lighthouse (禄剛埼灯台) throughout the year and the Agehama-shiki salt fields (揚げ浜式塩田) from 05/01 to 10/31.
The Location of the film "Saihatenite" (映画「さいはてにて」のロケ地), another great attraction. Go to Kinoura kaigan (木ノ浦海岸) for this.
Culture and History
Cultural roots make Suzu tourism particularly attractive. The Aenokoto (あえのこと) is listed as world heritage.
Fireworks
Do you want to see fireworks in Suzu? The Iida Toroyama festival (飯田燈籠山祭り) is popular. You can best watch from the Wakayama-river-mouth surrounding (Iida-machi). Another fireworks is the Horyu Tanabata Kiriko festival (宝立七夕キリコまつり). Have a good view from the Horyu-machi Ukai.
Hot spring
If you want to take a hot bath in Suzu, the spa Yoshigaura (葭ヶ浦温泉) brings you relaxation. The address: Misaki-machi Jike (三崎町寺家). Another hot spring here is Suzu (珠洲温泉). Go to Horyu-machi (宝立町) for this.
Gourmet
You want to eat well and enjoy a drink in Suzu? The Noto-bowl (能登丼) is recommended by locals. The city locations (市内各地) is popular.
Souvenir
Do you already own a souvenir from Suzu? You could buy for example Japanese sake, available in the Road station Suzunari.
Flowers and Foliage
Discover the cherry blossom in Suzu from 03/01 to 04/30, best in Kamito-machi (上戸町). The maple trees changing colour in Suzu is the highlight in the romantic autumn. Discover in the Horyu-mountain (宝立山), how the leaves turn from golden yellow to shining red. Start is around the 10/21 and the foliage lasts until 11/10.