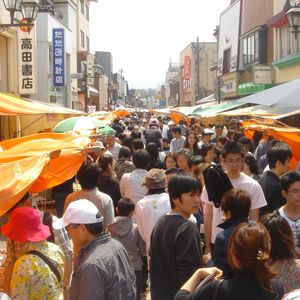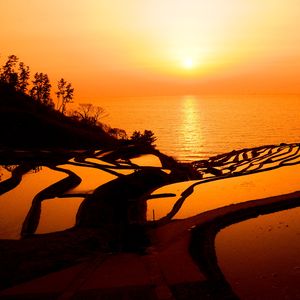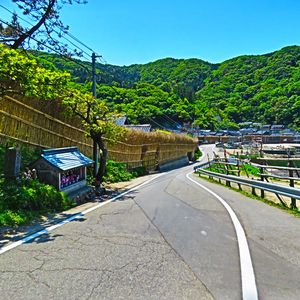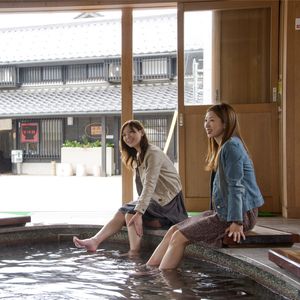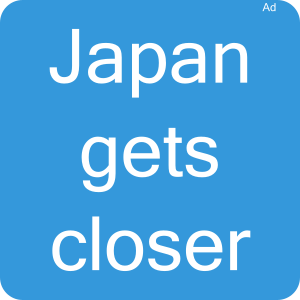 Wajima, City in Japan
General Information about Wajima
Wajima (Wajima) is a middle town within Ishikawa prefecture in the Chūbu region. Sister city of Wajima is Hagi in Japan.
You can travel directly to Wajima via an airport, just as every year around 160.000 passengers do. There is a fishing and passenger port in the city. Trains do not go here. You need another means of transportation to get to Wajima.
A famous person from Wajima is Go Nagai (born 1945).
Travel tips for Wajima
Attractions
Top Wajima destinations for your sightseeing are the Wajima morning market (輪島朝市) throughout the year, the Shiroyone rice terrace (白米千枚田) throughout the year and Ozawamachi (大沢町) throughout the year.
The Wajima citizen festival (輪島市民まつり), another great attraction where you can experience the most launched rockets within one minute in Japan (1分間の打ち上げ発数日本一). Another experience is the Nishiho-area (Ozawa, Kami-ozawa) (西保地区(大沢・上大沢)). Of interest here is the Stage of the continuous TV-novel "Mare" (連続テレビ小説「まれ」舞台の地).
Fireworks
Do you want to see fireworks in Wajima? The Wajima citizen festival (輪島市民まつり) with 16.000 rockets is popular. You can best watch from the Marine town. Another fireworks is the Big kizuna fireworks (絆の大花火大会) with 10.000 rockets. Have a good view from the Monzen-machi Tsurugiji.
Hot spring
If you want to take a hot bath in Wajima, the spa Nebuta (ねぶた温泉) brings you relaxation and is also good for Rheumatic diseases. The address: Kaiyuu Noto-no-shou (海游能登の庄). Another hot spring here is Yurari (湯楽里), which helps amongst other things in Neuralgia. Go to Juzo jinja chikaku (重蔵神社近く) for this.
Gourmet
You want to eat well and enjoy a drink in Wajima? The Morning market sakaba-bowl (朝市さかば丼) is recommended by locals. The Morning market tavern (朝市さかば) in Kamuimachi 1-91 WACCA (河井町1部91WACCA) is popular. Another recommendation for gourmets: Scarecrows (かかし). The Fuji main store (藤田総本店) offers this. Where? In the Kamuimachi Oomachi 2-86 (河井町大町2-86).
Souvenir
Do you already own a souvenir from Wajima? You could buy for example Egara manju, available in Tsukamoto.
Flowers and Foliage
Discover the cherry blossom in Wajima from 03/21 to 06/20, best in the One Pine Tree park (一本松公園). The maple trees changing colour in Wajima is the highlight in the romantic autumn. Discover in the One Pine Tree park (一本松公園), how the leaves turn from golden yellow to shining red. Start is around the 09/23 and the foliage lasts until 12/21.
Economy and Industry in Wajima
Industrial Area
Free industrial land is currently available at Near-Airport Production area industrial zone, which is located in Futatsuyama-machi 2-29.