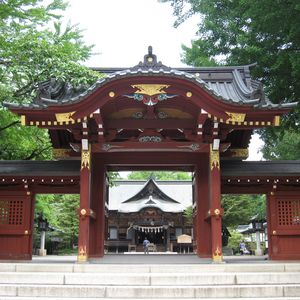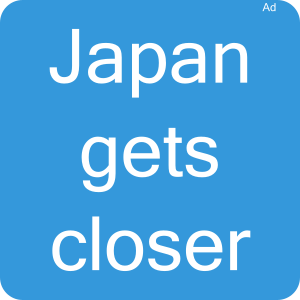 Chichibu, City in Japan
General Information about Chichibu
Chichibu (Chichibu) is a middle town within Saitama prefecture in the Kantō region. Sister cities of Chichibu are Antioch in the USA, Gangneung in South Korea and Yasothon in Thailand.
You can easily reach the suburbs of Chichibu by local rail services in 11 stations.
A famous person from Chichibu is Taihei Hayashiya (born 1964).
Travel tips for Chichibu
Attractions
Top Chichibu destinations for your sightseeing are the Hitsujiyama-park Shibazakura-hill (羊山公園芝桜の丘) from 04/11 to 05/10, the Chichibu-shrine (秩父神社) throughout the year and the Mitsumine-shrine (三峰神社) throughout the year.
Fireworks
Do you want to see fireworks in Chichibu? The Chichibu Kawase festival (秩父川瀬祭花火大会) with 1.300 rockets is popular. You can best watch from the Chichibu way station periphery. Another fireworks is the Chichibu night festival (秩父夜祭花火大会) with 7.000 rockets. Have a good view from the Hitsujiyama-park.
Hot spring
If you want to take a hot bath in Chichibu, the spa Otaki (大滝温泉) brings you relaxation and is also good for sprains. The address: Ohtaki 4277-2 (大滝4277-2). Another hot spring here is Shibahara (柴原温泉). Go to Arakawa niegawa 2048 (荒川贄川2048) for this.
Gourmet
You want to eat well and enjoy a drink in Chichibu? Miso fries (みそポテト) is recommended by locals. Another recommendation for gourmets: Waraji-Schnitzel (わらじかつ).
Souvenir
Do you already own a souvenir from Chichibu? You could buy for example Pickled Bok choy.
Flowers and Foliage
The plum flowers from 03/21 to 04/10 and is the most beautiful in the Chichibu muse-park plum-garden (秩父ミューズパークの梅園). Discover the cherry blossom in Chichibu from 04/01 to 04/20, best in the Hitsujiyama-park (羊山公園). A feeling of summer freshness brings the lotus blossom from 06/21 to 08/10, to view in the Temple place no. 25 Kyusho-Temple (札所25番久昌寺). The maple trees changing colour in Chichibu is the highlight in the romantic autumn. Discover in the Nakatsu-gorge (中津峡), how the leaves turn from golden yellow to shining red. Start is around the 10/21 and the foliage lasts until 11/10.
Economy and Industry in Chichibu
Successful Companies
A functioning local economy can set many impulses for the region. Particularly encouraging is the fact that TAISEI Co., Ltd., Alpha K.K. and Woody-koike Co., Ltd. belong to the top companies in Chichibu. TAISEI Co., Ltd. is in the field of all types of precision parts, Alpha K.K. in the sector all types of labor-saving equipment and devices and Woody-koike Co., Ltd. active in the area of Furniture material processing.