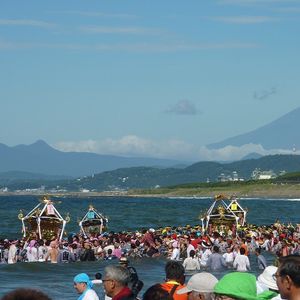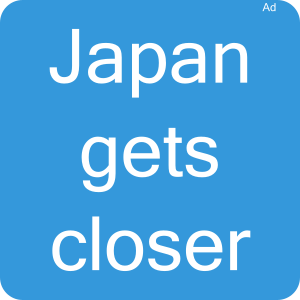 Chigasaki, City in Japan
General Information about Chigasaki
Chigasaki (Chigasaki) is a city within Kanagawa prefecture in the Kantō region. Sister city of Chigasaki is Honolulu in the USA.
There is a fishing port in the city. You can easily reach the suburbs of Chigasaki by local rail services in 3 stations.
Famous persons connected with Chigasaki are Keisuke Kuwata (born 1956), Soichi Noguchi (born 1965) and Ai Sugiyama (born 1975).
Travel tips for Chigasaki
Attractions
Top Chigasaki destinations for your sightseeing are the Southern beach Chigasaki (サザンビーチちがさき) throughout the year, the Eboshi rock tour boats (えぼし岩周遊船) throughout the year and the Yanagishima camp site (柳島キャンプ場) throughout the year.
The Chigasaki coas Hamaori festival (茅ヶ崎海岸浜降祭), another great attraction. Go to Nishihama kaigan (西浜海岸) for this. Another experience is the Aloha market (アロハマーケット).
Fireworks
Do you want to see fireworks in Chigasaki? The Southern beach Chigasaki fireworks (サザンビーチちがさき花火大会) with 3.000 rockets is popular. You can best watch from the Southern beach Chigasaki.
Hot spring
If you want to take a hot bath in Chigasaki, the spa Noten Yumoto Yukai Soukai Chigasaki (野天湯元湯快爽快 ちがさき) brings you relaxation and is also good for Neuralgia. The address: Chigasaki 3-2-75 (茅ヶ崎3-2-75). Another hot spring here is Ryusenji-no-Yu Shonan Chigasaki-ten (竜泉寺の湯 湘南茅ヶ崎店), which helps amongst other things in Chilliness. Go to Nakajima 13391- (中島1339-1) for this.
Gourmet
You want to eat well and enjoy a drink in Chigasaki? Nama-shirasu (raw young sardines) (生しらす) is recommended by locals. The Kattobi (快飛) in Yanagishima kaigan 15-12 (柳島海岸15-12) is popular. Another recommendation for gourmets: Chigasaki ground meat (茅ヶ崎メンチ). The Nandoki farm (なんどき牧場) offers this. Where? In the Imajuku 1024 (今宿1024).
Souvenir
Do you already own a souvenir from Chigasaki? You could buy for example the Shonan octopus rice cracker, available in Shonan Chigasaki-ya.
Flowers and Foliage
The plum flowers from 02/11 to 02/28 and is the most beautiful in the Takasago green space (高砂緑地). Discover the cherry blossom in Chigasaki from 03/21 to 04/10, best in the Central park (中央公園). The maple trees changing colour in Chigasaki is the highlight in the romantic autumn. Discover in the Central park (中央公園), how the leaves turn from golden yellow to shining red. To mention in Chigasaki is the Hydrangea in flower, which you can see in the Koide river (小出川) from 06/11 to 07/10.