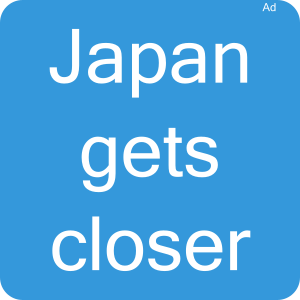 Kitamoto, City in Japan
General Information about Kitamoto
Kitamoto (Kitamoto) is a middle town within Saitama prefecture in the Kantō region.
You can easily reach the suburbs of Kitamoto by local rail services in one station. Approx. 850.000 travelers are here annually on the rails.
Travel tips for Kitamoto
Attractions
Top Kitamoto destinations for your sightseeing are the Ishitokaba cherry (石戸蒲ザクラ) from 04/01 to 04/10, the Saitama prefectural nature learning center (埼玉県自然学習センター) throughout the year and the Glico Pia East (グリコピア・イースト) throughout the year.
The Kitamoto festival (北本まつり), another great attraction where you can experience the largest Neputa festival in Kanto (関東最大級のねぷたまつり).
Culture and History
Cultural roots make Kitamoto tourism particularly attractive. National heritage respectively national treasure is the Ishitokaba cherry (石戸蒲ザクラ).
Hot spring
If you want to take a hot bath in Kitamoto, the spa Kitamoto natural hot spring "Yukaraku Kitamoto" (北本天然温泉 湯花楽北本店) brings you relaxation and is also good for Neuralgia. The address: Yamanaka 1-63 (山中1-62). Another hot spring here is Kitamoto hot spring "Yura-no-Sato" (北本温泉 湯楽の里), which helps amongst other things in Neuralgia. Go to Futatsuya 3-162-1 (二ツ家3-162-1) for this.
Gourmet
You want to eat well and enjoy a drink in Kitamoto? Tomato curry (トマトカレー) is recommended by locals. Another recommendation for gourmets: Tomato curry (トマトカレー). The Kitamoto Tourism Association (北本市観光協会) offers this. Where? In the Nishi-Takao 1-249 (西高尾1-249).
Souvenir
Do you already own a souvenir from Kitamoto? You could buy for example Kitamoto tomato curry, available in the Kitamoto Tourism Associaction.
Flowers and Foliage
Discover the cherry blossom in Kitamoto from 04/01 to 04/10, best in the Takao cherry park (高尾さくら公園).