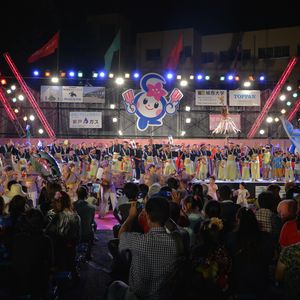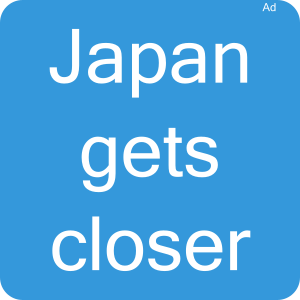 Sakado, City in Japan
General Information about Sakado
Sakado (Sakado) is a middle town within Saitama prefecture in the Kantō region. Sister city of Sakado is Minami-Uonuma in Japan.
You can easily reach the suburbs of Sakado by local rail services in 4 stations. Approx. 33.005.000 travelers are here annually on the rails.
Famous persons connected with Sakado are Heizaburo Ohkawa (1860 - 1936) and Utako Nakajima (1845 - 1903).
Travel tips for Sakado
Attractions
Top Sakado destinations for your sightseeing are the Sakado Yosakoi (坂戸よさこい) from 10/08 to 10/09, the Nissai Cherryfestival (にっさい桜まつり) from 03/11 to 03/31 and the Birth festival of Shaka buddha (釈迦降誕祭) from 05/01 to 05/10.
The Weeping cherry (しだれ桜), another great attraction where you can experience the Designated natural monument of the city (市の指定天然記念物). Go to Nakaosaka (Jigen-jinai) (中小坂(慈眼寺内)) for this. Another experience is the Seitenkyu (聖天宮) in Tsukagoshi (塚越). Of interest here is the Building reminiscent of eternal heaven (天界の悠久を思わせる建物).
Hot spring
If you want to take a hot bath in Sakado, the spa Furusato-no-Yu (ふるさとの湯) brings you relaxation and is also good for Blood circulation promotion. The address: Aoda (粟生田).
Souvenir
Do you already own a souvenir from Sakado? You could buy for example the Sakado yosakoi Ohakomai croquette (curry-riceball), available in Ohkinakabu.
Flowers and Foliage
Discover the cherry blossom in Sakado from 03/21 to 04/10, best in the Jigen temple (慈眼寺). To mention in Sakado is the Iris in flower, which you can see in the Mizuyoshi Irisgarden (すみよし菖蒲園) from 06/11 to 06/20.