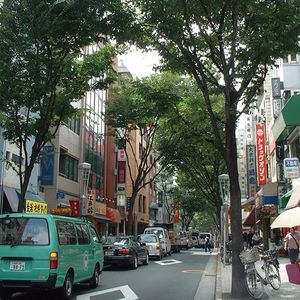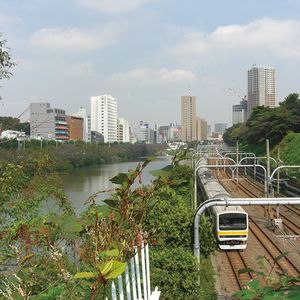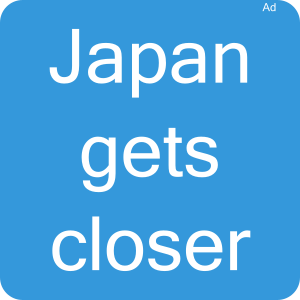 Shinjuku-Ku, City in Japan
General Information about Shinjuku-Ku
Shinjuku-Ku (Shinjuku-Ku) is a city and prefecture capital within Tokyo prefecture in the Kantō region. Sister cities of Shinjuku-Ku are Lefkada in the Hellenic Republic, Berlin Mitte in Germany and Dongcheng district, Beijing in China.
Trains do not go here. You need another means of transportation to get to Shinjuku-Ku. Approx. 24 travelers are here annually on the rails.
Famous persons connected with Shinjuku-Ku are Takuma Sato (born 1977) and Koji Yamamoto (born 1976).
Travel tips for Shinjuku-Ku
Attractions
Top Shinjuku-Ku destinations for your sightseeing are the Shinjuku imperial garden (新宿御苑) throughout the year, the Kagura-zaka (神楽坂) throughout the year and the Outer garden of Meiji shrine (明治神宮外苑) throughout the year.
Culture and History
Cultural roots make Shinjuku-Ku tourism particularly attractive. National heritage respectively national treasure are the Graveyard of Mr. Hayashi (林氏墓地) and the Outer moat of Edo castle (江戸城外堀).
Fireworks
Do you want to see fireworks in Shinjuku-Ku? The Shrine outer garden fireworks (神宮外苑花火大会) with 12.000 rockets is popular. You can best watch from the Shrine baseball stadium.
Souvenir
Do you already own a souvenir from Shinjuku-Ku? You could buy for example the Shinjuku jukumaru anpan (bun filled with sweet bean paste), available in the Shinjuku Nakamura-ya.
Flowers and Foliage
The plum flowers from 02/11 to 03/20 and is the most beautiful in the Shinjuku imperial garden (新宿御苑). Discover the cherry blossom in Shinjuku-Ku from 04/01 to 04/10, best in the Shinjuku imperial garden (新宿御苑). The maple trees changing colour in Shinjuku-Ku is the highlight in the romantic autumn. Discover in the Kansen gardenpark (甘泉園公園), how the leaves turn from golden yellow to shining red. Start is around the 10/01 and the foliage lasts until 11/30.