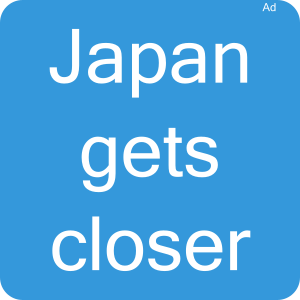 Tomioka, City in Japan
General Information about Tomioka
Tomioka (Tomioka) is a middle town within Gunma prefecture in the Kantō region. Sister city of Tomioka is Okaya in Japan.
You can easily reach the suburbs of Tomioka by local rail services in 8 stations. Approx. 622.410 travelers are here annually on the rails.
Famous persons connected with Tomioka are Shinnosuke Abe (1884 - 1964), Ichiro Fukuzawa (1898 - 1992) and Eijiro Tono (1907 - 1994).
Travel tips for Tomioka
Attractions
Top Tomioka destinations for your sightseeing are the Tomioka Silk Mill (富岡製糸場) throughout the year, the Myogi Shrine (妙義神社) throughout the year and the Gunma Safaripark (群馬サファリパーク) throughout the year.
Culture and History
Cultural roots make Tomioka tourism particularly attractive. The Tomioka Silk Mill (富岡製糸場) is listed as world heritage.
The oldest building in the city was constructed in the year 1527 and is named Old Motegi-family residence (旧茂木家住宅).
Hot spring
If you want to take a hot bath in Tomioka, the spa Myogi "Momiji no Yu - Choju no Yu" (妙義温泉「もみじの湯・長寿の湯」) brings you relaxation and is also good for Neuralgia. The address: Myogi-machi Myogi 1-1 (妙義町妙義1-1). Another hot spring here is Oshima Mineral spring "Sakaki no Yu" (大島鉱泉「榊の湯」), which helps amongst other things in Gastrointestinal disease. Go to Oshima 148 (大島148) for this.
Gourmet
You want to eat well and enjoy a drink in Tomioka? Hormon fried (ほるもん揚げ) is recommended by locals. The Tsuchiya Fish shop (土屋魚店) in Tomioka 1047 (富岡1047) is popular. Another recommendation for gourmets: The Okkirikomi (Noodle stew) (おっきりこみ). Hayaaji (はや味) offer this. Where? In Tomioka 51 (富岡51).
Souvenir
Do you already own a souvenir from Tomioka? You could buy for example Mayukomori, available in Tajimaya.
Flowers and Foliage
The plum flowers from 03/21 to 03/31 and is the most beautiful in Shiroyama (城山). Discover the cherry blossom in Tomioka from 04/01 to 04/10, best in the Tomioka Silk Mill (富岡製糸場). A feeling of summer freshness brings the lotus blossom from 07/01 to 07/10, to view in Ishitsubo-no-Ike (石坪の池). The maple trees changing colour in Tomioka is the highlight in the romantic autumn. Discover in Mt. Myogi (妙義山), how the leaves turn from golden yellow to shining red. Start is around the 10/21 and the foliage lasts until 11/20. To mention in Tomioka is the Peonies in flower, which you can see in the Tomioka Peonies Garden (富岡しゃくやく園) from 05/21 to 05/31.