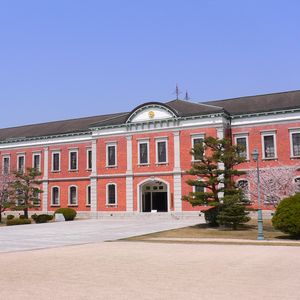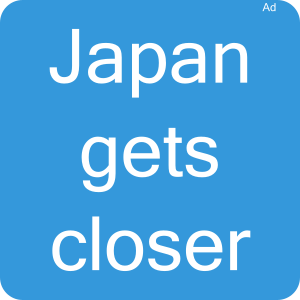 Etajima, City in Japan
General Information about Etajima
Etajima (Etajima) is a middle town within Hiroshima prefecture in the Chūgoku region.
There is a fishing and passenger port in the city. Trains do not go here. You need another means of transportation to get to Etajima.
Travel tips for Etajima
Attractions
A Top Etajima destination for your sightseeing is throughout the year the Maritime self-defense forces (Former naval academy) (海上自衛隊(旧海軍兵学校)).
Culture and History
The oldest building in the city was constructed in the year 1893 and is named Maritime self-defense forces officer candidate school (海上自衛隊幹部候補生学校).
Fireworks
Do you want to see fireworks in Etajima? The Summer festa Etajima (サマーフェスタ江田島) with 2.000 rockets is popular. You can best watch from the Maritime self-defense forces 1st Science School.
Hot spring
If you want to take a hot bath in Etajima, the spa Seaside Onsen Nomi (シーサイド温泉のうみ) brings you relaxation and is also good for Neuralgia. The address: Nomi-cho Nakamachi 4719-1 (能美町中町4719-1).
Gourmet
You want to eat well and enjoy a drink in Etajima? Daizu Udon (noodles with soybeans) (大豆うどん) is recommended by locals. The Fureai Plaza Sakura (ふれあいプラザさくら) in Ohgaki-cho Obure (大柿町小古江) is popular.
Souvenir
Do you already own a souvenir from Etajima? You could buy for example Oysters, available in the Umibe no shinsen-ichiba (Fresh market near the coast).
Flowers and Foliage
Discover the cherry blossom in Etajima from 04/01 to 04/30, best in the Maritime self-defense forces (Former naval academy) (海上自衛隊(旧海軍兵学校)).
Economy and Industry in Etajima
Industrial Area
Free industrial land is currently available at Nomi Kinzoku complex industrial zone, which is located in Okimi-cho.