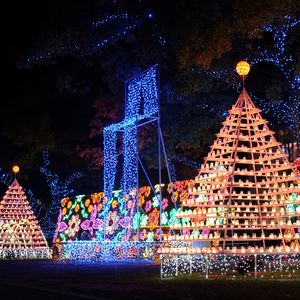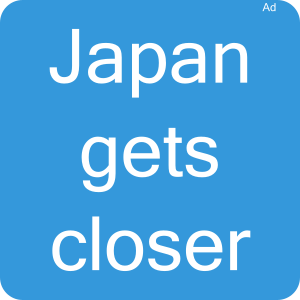 Hiroshima, City in Japan
General Information about Hiroshima
Hiroshima (Hiroshima) is a metropolis and prefecture capital within Hiroshima prefecture in the Chūgoku region.
There is a fishing, commercial and passenger port in the city. The city is quickly accessible by the Shinkansen. You can easily reach the suburbs of Hiroshima by local rail services in 65 stations.
Famous persons connected with Hiroshima are Hiroyuki Agawa (1920 - 2015), Hiroo Inoku (1927 - 2014) and Kaneto Shindo (1912 - 2012).
Travel tips for Hiroshima
Attractions
Top Hiroshima destinations for your sightseeing are the Atomic bomb dome (原爆ドーム) throughout the year, the Peace memorial park (平和記念公園) throughout the year and Hiroshima castle (広島城跡) throughout the year.
The Hiroshima castle stands imposingly in the city, was built in the year 1599.
The Hiroshima Dreamination (ひろしまドリミネーション), another great attraction where you can experience the Light up (ライトアップ).
Culture and History
Cultural roots make Hiroshima tourism particularly attractive. The Atomib bomb dome (原爆ドーム) is listed as world heritage. National heritage respectively national treasure is the Golden hall of Fudoin temple (不動院金堂).
The oldest building in the city was constructed in the year 1433 and is named Bell tower of Fudoin temple (不動院鐘楼).
Fireworks
Do you want to see fireworks in Hiroshima? The Hiroshima harbour dream-fireworks (広島みなと 夢 花火大会) with 10.000 rockets is popular. You can best watch from the Hiroshima 10.000 tons bars (Minami ward).
Hot spring
If you want to take a hot bath in Hiroshima, the spa Yuki - Yunoyama onsen (湯来・湯の山温泉) brings you relaxation and is also good for Hyperuricemia (gout). The address: Saeki-ku (佐伯区).
Gourmet
You want to eat well and enjoy a drink in Hiroshima? Okonomiyaki (お好み焼) is recommended by locals. Another recommendation for gourmets: Oysters (牡蠣).
Souvenir
Do you already own a souvenir from Hiroshima? You could buy for example the Momiji Manju (steamed azuki beans in flour skin with maple leave shape).
Flowers and Foliage
Discover the cherry blossom in Hiroshima from 03/21 to 04/10, best in the Hijiyama Park (比治山公園). A feeling of summer freshness brings the lotus blossom from 06/01 to 09/30, to view in the Kaizo temple (海蔵寺). The maple trees changing colour in Hiroshima is the highlight in the romantic autumn. Discover in the Mizutani valley (水谷峡), how the leaves turn from golden yellow to shining red. Start is around the 11/11 and the foliage lasts until 11/20.