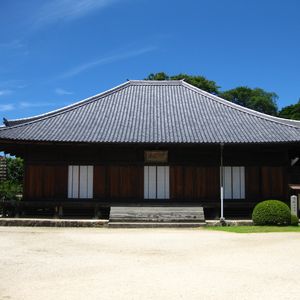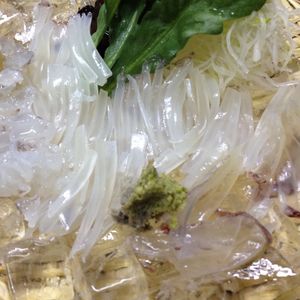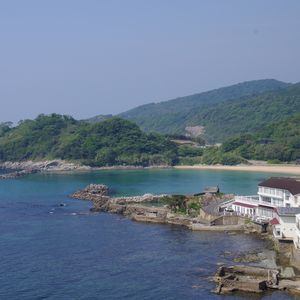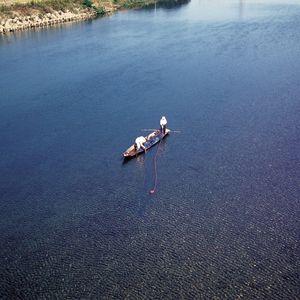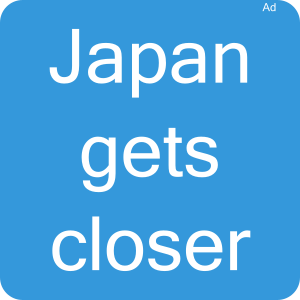 Masuda, City in Japan
General Information about Masuda
Masuda (Masuda) is a middle town within Shimane prefecture in the Chūgoku region. Sister city of Masuda is Ningbo in China.
You can travel directly to Masuda via an airport. There is a fishing port in the city. You can easily reach the suburbs of Masuda by local rail services in 7 stations.
Famous persons connected with Masuda are Kaoru Iwamoto (1902 - 1999), Sahachiro Hata (1873 - 1938) and Hitomaro Kakinomoto (660 - 720).
Travel tips for Masuda
Attractions
Top Masuda destinations for your sightseeing are the Sesshu garden (雪舟庭園) throughout the year, the Toon narcissus park (唐音水仙公園) from 12/11 to 02/20 and the Hikimi gorge (匹見峡) from 04/21 to 11/30.
The Nanao castle, nowadays in ruins, was built in the year 1428.
The Takatsu-river (高津川), another great attraction where you can experience the River without any dams (ダムのない川). Another experience is the Ishimi Kagura (石見神楽). Of interest here is the Local performing arts of western area of Shimane prefecture (島根県西部地域の郷土芸能).
Culture and History
Cultural roots make Masuda tourism particularly attractive. National heritage respectively national treasure are the Manpuku-temple (萬福寺) and the Masuda's Chateau remains (益田氏城館跡).
The oldest building in the city was constructed in the year 1374 and is named Manpuku-temple main hall (萬福寺本堂).
Fireworks
Do you want to see fireworks in Masuda? The Suigo-festival (水郷祭) with 3.500 rockets is popular. You can best watch from the Takatsu riverbeds.
Hot spring
If you want to take a hot bath in Masuda, the spa Araiso-Onsen Araiso-kan (荒磯温泉荒磯館) brings you relaxation and is also good for Recovery from fatigue. The address: Nishi-Hirabara-cho (西平原町). Another hot spring here is Hikimi-kyo Onsen Yasuragi-no-Yu (匹見峡温泉やすらぎの湯), which helps amongst other things in Neuralgia. Go to Hikimi-cho Hikimi I 713 (匹見町匹見イ713) for this.
Gourmet
You want to eat well and enjoy a drink in Masuda? The Squid sashimi (イカ刺身) is recommended by locals.Tagosaku (田吾作) in Akagi-cho 10-3 (赤城町10-3) is popular. Another recommendation for gourmets: The Venus clam (大ハマグリ). The Sushi-place Minori (寿し処みのり) offers this. Where? In the Ekimae-cho 11-7 (駅前町11-7).
Souvenir
Do you already own a souvenir from Masuda? You could buy for example Egg buns, available in the Chicken egg hall.
Flowers and Foliage
The plum flowers from 02/01 to 02/28 and is the most beautiful in the Manyo park (万葉公園). Discover the cherry blossom in Masuda from 03/11 to 04/10, best in the Iko-temple (医光寺). A feeling of summer freshness brings the lotus blossom from 07/11 to 08/20, to view in the Sukumo-hillock mound (スクモ塚古墳). The maple trees changing colour in Masuda is the highlight in the romantic autumn. Discover in the Hikimi gorge (匹見峡), how the leaves turn from golden yellow to shining red. Start is around the 11/01 and the foliage lasts until 11/10. To mention in Masuda is the Wisteria in flower, which you can see in the Manyo park (万葉公園) from 05/01 to 05/31.