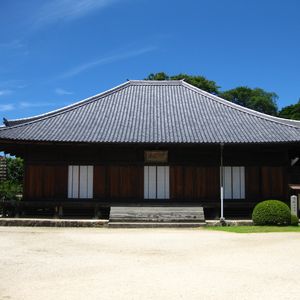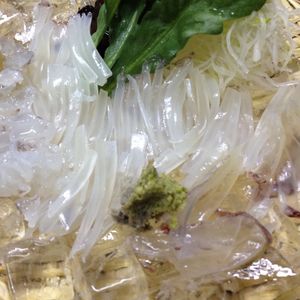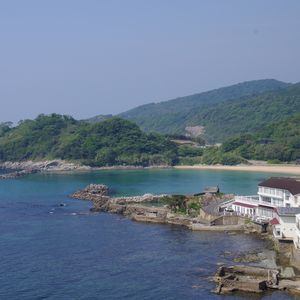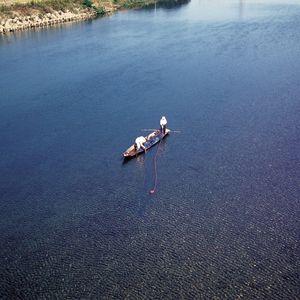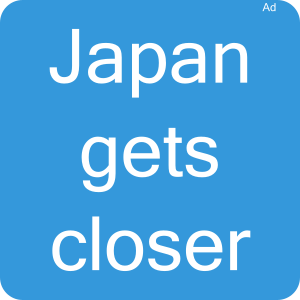 Matsue, City in Japan
General Information about Matsue
Matsue (Matsue) is a city and prefecture capital within Shimane prefecture in the Chūgoku region. Sister cities of Matsue are New Orleans in the USA, Jilin in the People's Republic of China and Jinju in South Korea.
There is a fishing port in the city. You can easily reach the suburbs of Matsue by local rail services in 9 stations.
Famous persons connected with Matsue are Kei Nishikori (born 1989), Shunji Sonoyama (1935 - 1993) and Shiro Sano (born 1955).
Travel tips for Matsue
Attractions
Top Matsue destinations for your sightseeing are the Matsue castle (松江城), the Horigawa pleasure boat (堀川遊覧船) and the Yushi garden (由志園).
The Matsue stands imposingly in the city, was built in the year 1611 and impresses ist visitors with 240.000 stones.
The Matsue bird park (松江フォーゲルパーク), another great attraction. Another experience is the Yaegaki shrine (八重垣神社).
Culture and History
Cultural roots make Matsue tourism particularly attractive. National heritage respectively national treasure are the Matsue castle tower (松江城天守) and the Inner sanctuary of Kamosu shrine (神魂神社本殿).
Fireworks
Do you want to see fireworks in Matsue? The Lakeside festival (水郷祭) with 10.000 rockets is popular. You can best watch from the Shinji lake. Another fireworks is the Pouring hot water on Jizo festival (お湯かけ地蔵祭り). Have a good view from the Shinji lake.
Hot spring
If you want to take a hot bath in Matsue, the spa Tamatsukuri (玉造温泉) brings you relaxation. The address: Tamayu-machi Tamatsukuri (玉湯町玉造). Another hot spring here is Matsue Shinji-ko (松江しんじ湖温泉). Go to Chidori-cho (千鳥町) for this.
Gourmet
You want to eat well and enjoy a drink in Matsue? Izumo Soba (buckwheat noodles) (出雲そば) is recommended by locals. Another recommendation for gourmets: The Shinji-ko Jicchin (The seven treasures of Shinji lake) (宍道湖七珍).
Flowers and Foliage
The plum flowers and is the most beautiful in the Matsue castle (松江城). The maple trees changing colour in Matsue is the highlight in the romantic autumn. Discover in the Yushi garden (由志園), how the leaves turn from golden yellow to shining red. To mention in Matsue is the Peony in flower, which you can see in Yushi garden (由志園).